Discussion Starter
·
#1
·
A lot of the times, my vehicle mods are based on what I can find a good deal on. Craigslist deals have been great in my area since 90% of my city flooded ( Homes and cars) and people are selling everything, including car parts, after settling up with insurance.
So happened to stumble on a great deal for 4 brand new 2016 Scion TC 18" OEM wheels for $200. Did a little research and found out the bolt pattern and center bore are the same. They are 18x7.5 ET39 compared to my stock 2013 XLE 17" Wheels that are 17x7 ET45. However the 18" Rav4 limited wheels are the exact same size and offset as the Scion wheels.
So I pulled the trigger on those at $200...
The very same day I found a set of Michilen Primacy Mxm4 235/60r18 tires with only 4k miles on them. Sellers car flooded and he had just put these on. So after doing some measuring and online tire calculators, I concluded these 'should' fit. I searched the forums and online and couldn't find anyone who had tried this tire size yet, only one post asking and one post saying it should. Compared to the factory XLE 225/65r17s they are 0.60" taller and 0.40 wider. The 18" Toyota Rav4 limited wheel/tire combo runs a 235/55r18 tire. Which are the same width but almost an inch smaller in diameter than the 235/60r18.
225/65r17 vs 235/60r18
235/55r18 vs 235/60r18
So I took a chance on them for $400. Could always sell them, and probably for more.
I test fit the wheels to make sure they cleared the calipers. No point in proceeding if they didn't. But they fit perfect, plenty of clearance and the offset had them just shy of flush with the fenders.
Packed it all up and heading to the Tire Engineers...
Results :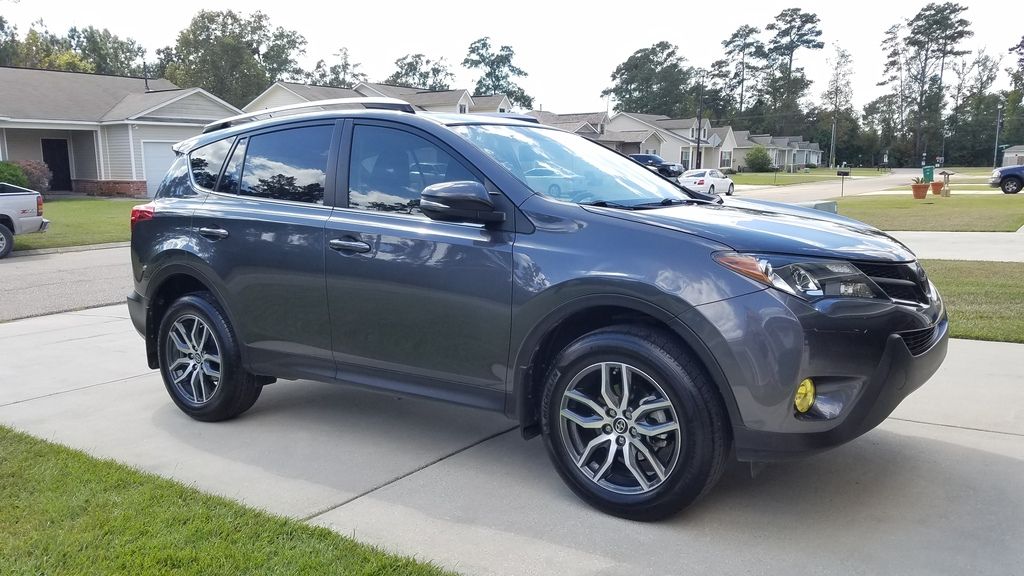 Clearance/fitment pics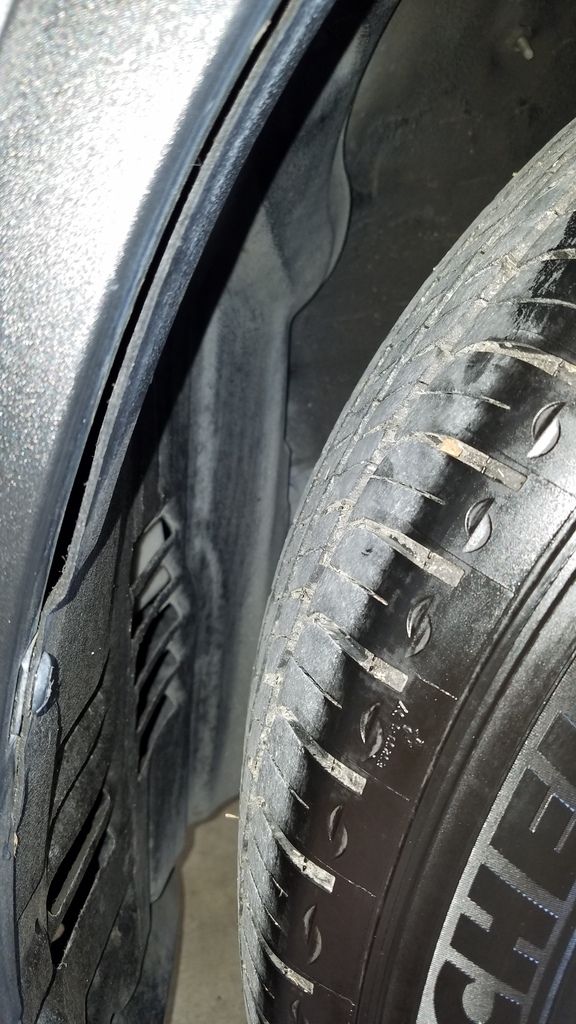 Overall very pleased with the look and function. Expected the ride to be harsher but it's actually improved some. I'm guessing due to the higher end Michilen tires made for luxury sedans and small Suvs. My Japan built '13 XLE had the Dunlop ST30s. No rubbing whatsoever even at full lock fore and aft.
So if you like the look and see em on Craigslist, snatch them up! Scion people are always swapping wheels haha. Also if you were uncertain if 235/60r18 tires fit, they do!
I have some Toyota Center caps coming that will finish the look for me...
Sent from my SM-G930V using Tapatalk