Discussion Starter
·
#1
·
This has been covered a few times but I figured I'd share my experiences with upgrading to the 98-00 tail lights.
For those that don't know, the 4.1.2 Rav tail lights share a different assembly than the 96-97 models. The newer ones have three individual light areas with a more "clear" style lens than the original dull lenses of the earlier models. Here's what you need to switch to the newer assemblies:
- (2) 7440 bulbs (reverse)
- (4) 7443 bulbs (brake and turn signal)
- (2) 98-00 tail light harnesses (part number: 81555-42050)
- (2) 98-00 tail light assemblies
Open your tailgate and take off the front-most trim piece, held in with 5 phillips screws. Once you take that out, take out the phillips screws that hold in the two rear panel pieces. I believe there are 5-6 per side. Now pry the open side of the panel back to pop the clips holding it in, and wedge it over just enough to access the tail light harnesses. Unclip the original, remove the tail light which is held in with two 10mm bolts under the painted body piece (which is secured to the tail light with a single phillips screw) and then pop it out of the body. Then, get your new tail light with the new harness, feed it though, connect it to the interior harness plug, and then re-pop the new tail light into place. Re-install the 2 10mm bolts, re-attached the body trim piece, then re-secure the interior body panels. That's it! Took me 30 minutes tops!
While I was at it, I replaced my rear side marker assemblies. Mine were terribly faded and disintegrated when I removed them from the rear side panel. Big difference overall and I love the look of the newer tail lights.
I purchased the assemblies from eBay for $35 each shipped. One had an intact harness, one was cut. I purchased a new harness from the local Toyota dealer for $30, but you can probably find them cheaper at a junk yard.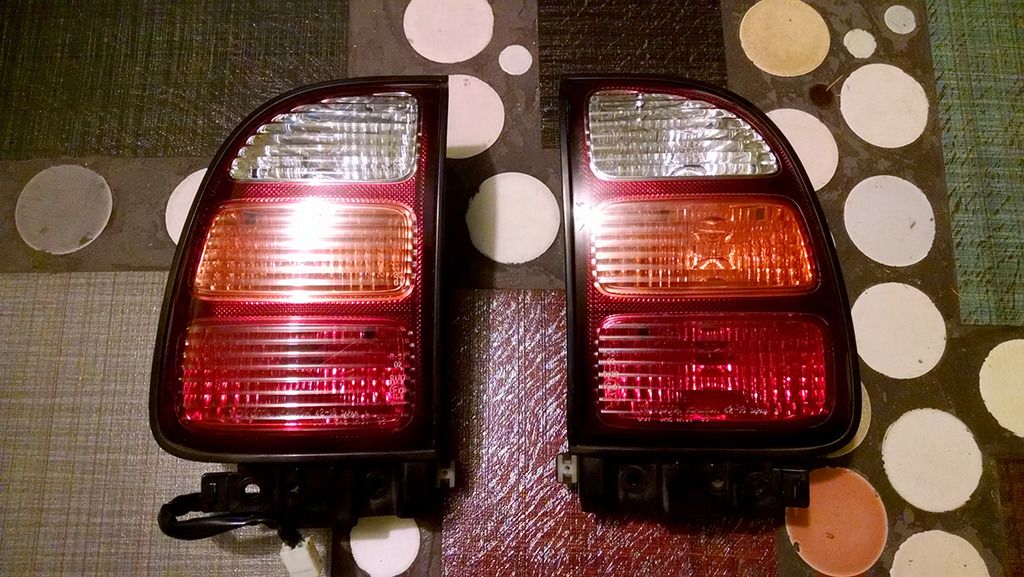 My original tail lights and side markers.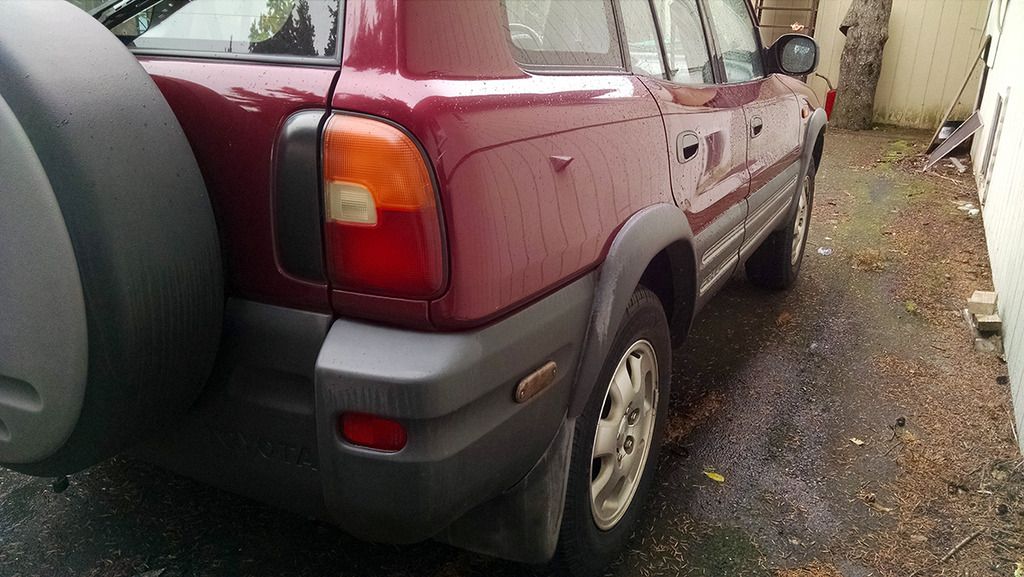 New vs old.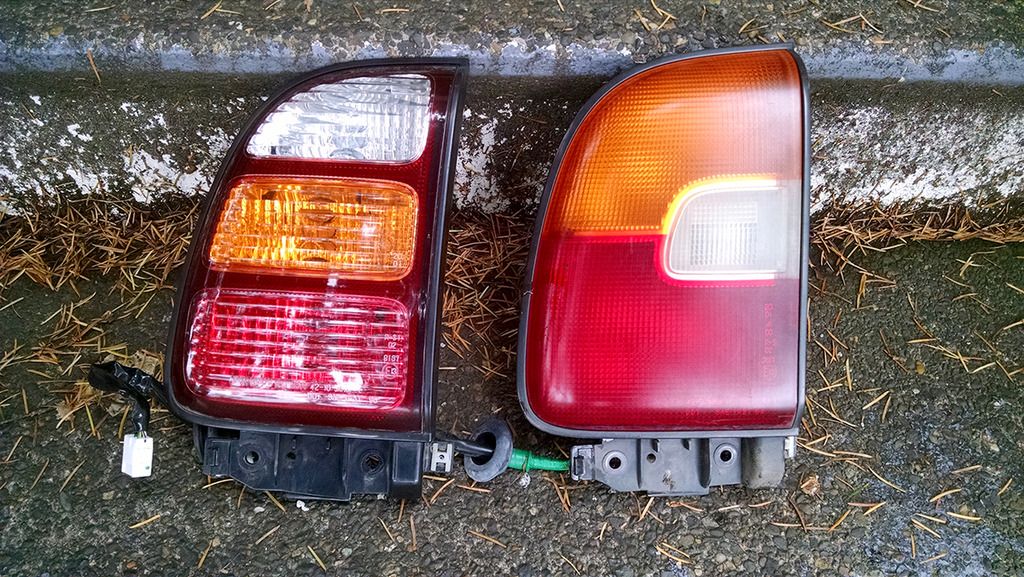 Half and half
Both on.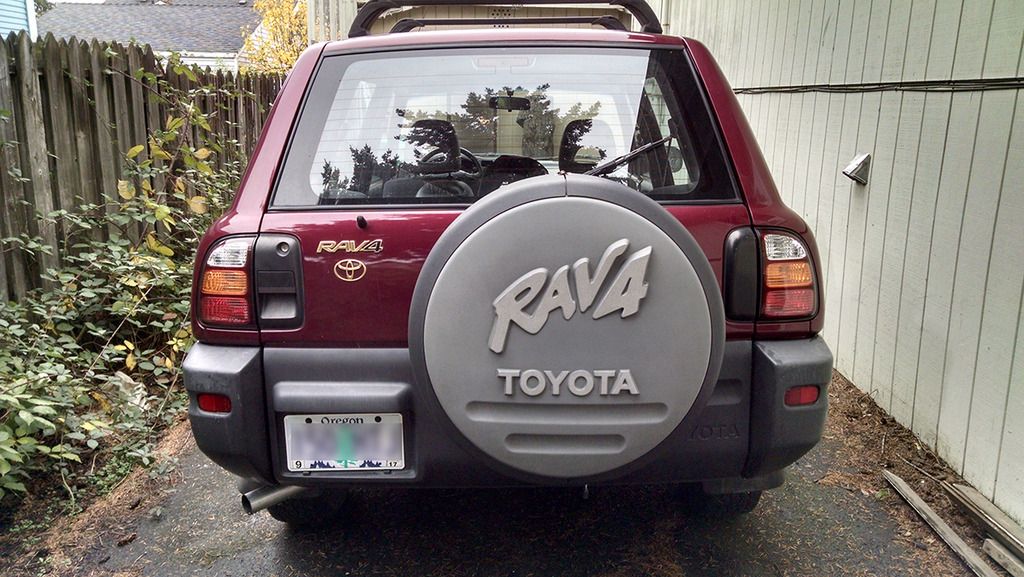 Old vs new side marker.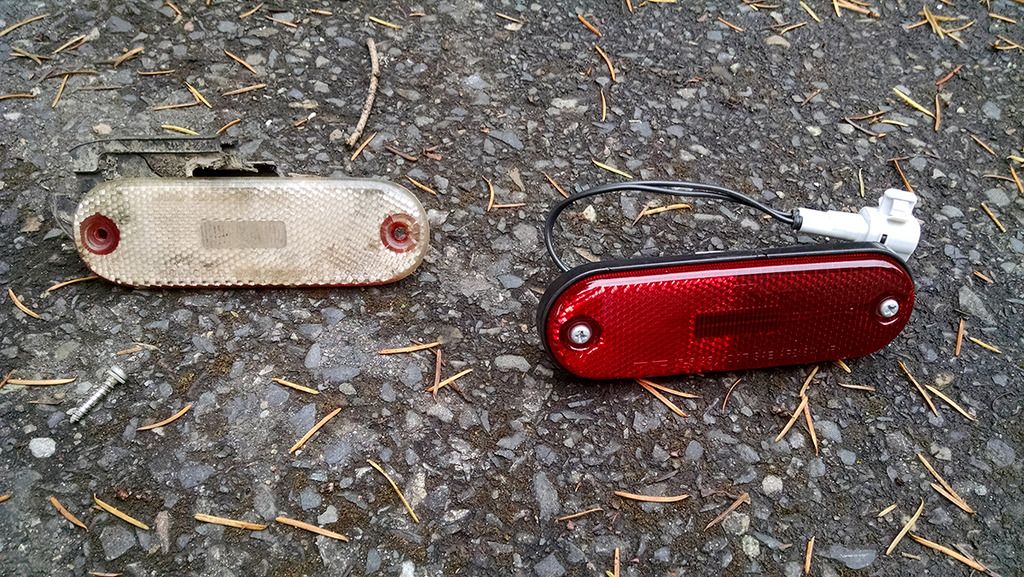 Final result