1998 Rav4, manual transmission, 2WD, 5-door, JDM engine installed in 2013
I think the solenoid pictured in the first post may be what the A540H service manual calls the "lock-up solenoid." Go to
https://www.rav4world.com/attachments/a540h-pdf.149761/
. Proceed to pdf page 122 (document page AT-85).
I am not certain, but I think some sites also call this the:
"SLD solenoid"
"ST solenoid" (see
A540H Solenoid Identification
).
"shift solenoid valve SLD" (from service manual section 1996Rav4diag.pdf)
This photo adds more confusion:
[Edit: mistake about A540h trannies deleted]
These might be aftermarket replacements:
www.rockauto.com/en/moreinfo.php?pk=6087576&cc=1317533&pt=17903&jsn=421&jsn=421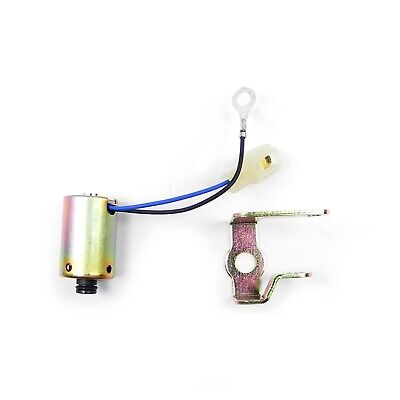 ATP (Automatic Transmission Parts Inc.). Warranty Duration. Money Back. You need to MOUSE OVER the left column to read the complete text. Part Numbers. AUTOZONE/ATP, PIONEER INC., TOYOTA OE, TRANSTAR.
KNote72, what are the wire colors on the electrical connector for the solenoid pictured?
Also, can you remove the bracket and look for a p/n on the solenoid?
Regarding reverse, from wikipedia and other sites: The A540H "has a weak reverse – prone to noise and failure – failure included problems with 1st brake."