Discussion Starter
•
#21
•
At A43
Pin 6 - 12v is present regardless if pedal is pressed or not (Correct)
Pin 4 - Ground Confirmed Good
Pin 2 - 12v is present when pedal is applied
Pin 8 - Out puts 12v when jumped from Pin 2 and 12v seen at Pin 4 at Relay
The A43 Relay Assembly Looks like this: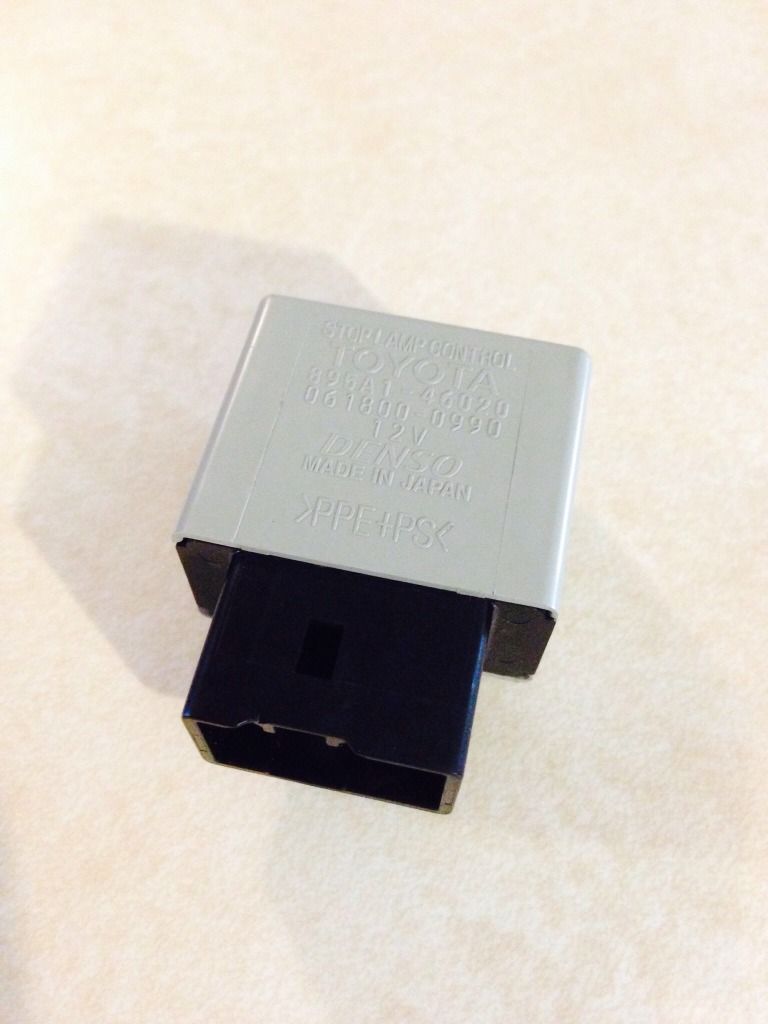 I ground the relay at pin 4 and applied 12v at pin 2. Still no continuity between 8 and 6.
I believe this is the culprit. For now I have bypassed the A43 relay and jumped Pin 2 and 8. Brake lights work as they should.
I bought an OBDII scanner today from Harbor Freight on sale for $99. Reads ABS codes as well.
Pulled C code showing a malfunction in the ABS relay assembly. Go figure....