Discussion Starter
•
#1
•
Hi, my first post here, I am active on other forums, and our 2013 Rav4 LX is my wifes car so I am not on here much. But it has bothered me, that there were no power outlets in the rear seating area in the vehicle. And with the kids DVD, DS's, I pads and what ever else we needed power back there. So I came on here and didn't really find anything. So The following is how I did add 2 12v power plugs to the rear seating area. Its not the greatest and the pics are crappy cell phone pics, but if you can't figure it out by the pics and description maybe you should not be trying this.
First I had to find a good area, and while looking in the back seat I realized the center console was a lot thicker than what the interior space it gave was. So I realize there had to be a void, and I noticed on the very back end there was a seam along each end, so I carefully removed the back cover, just use a body panel tool or a plastic putty knife or something similar
Here it is with cover off ( you can see a lot of area at the bottom.
So then I spaced out the 2 power plugs and drilled the hole. I used a 1 1/4" drill bit, but may very on your purchased plug. Then snapped the plugs into the holes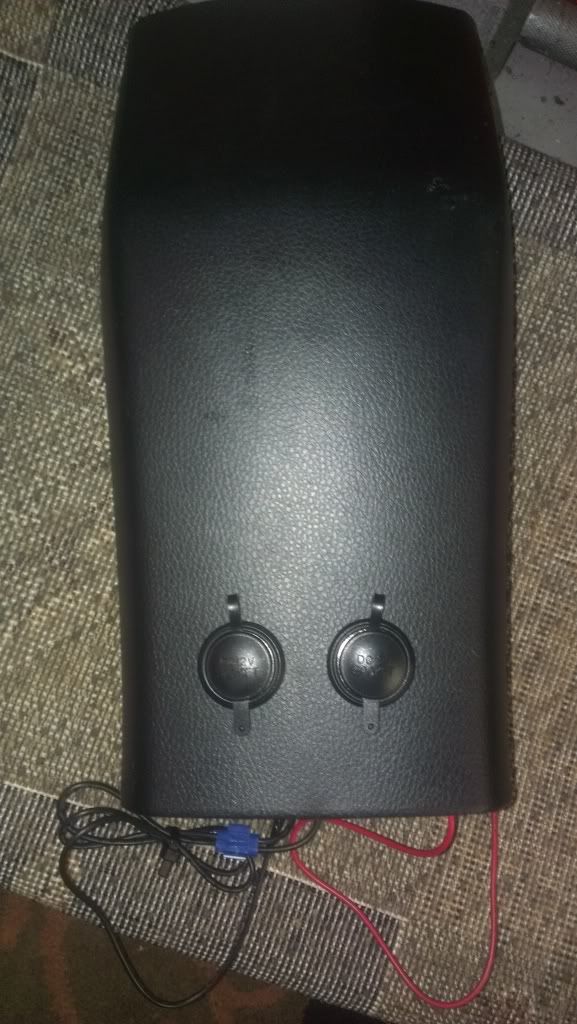 I then spliced the power and ground together. I did splice the positive lead after each fuse so they will each be fused.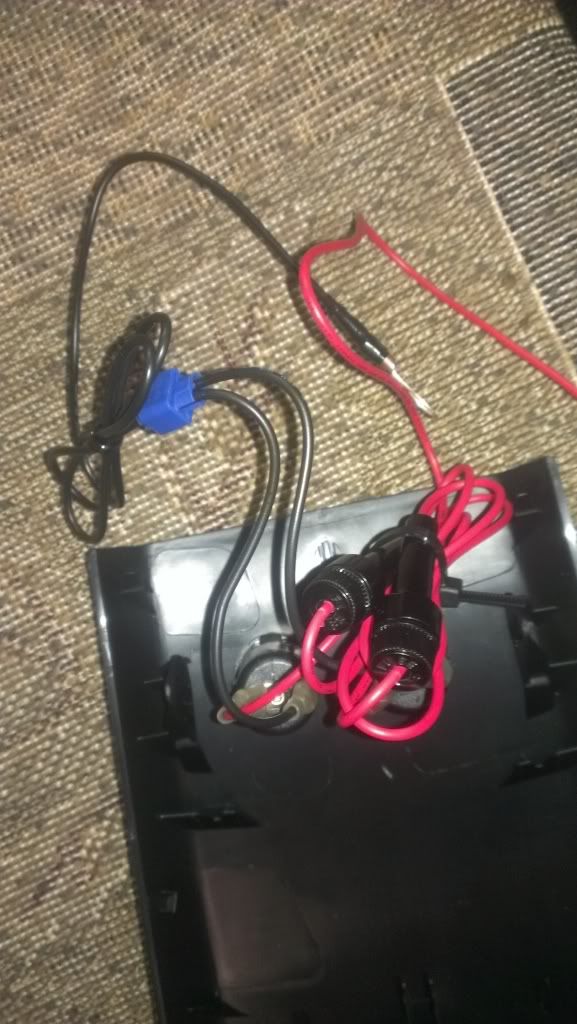 For the ground you will see 2 bolts that secure the console to the floor. I chose the one on the left and used that as my ground
I then ran the power wire up along the driver side of the center console tucking it under by the carpet. Up along the firewall and over to the fuse panel just behind the hood release. You then splice the power wire onto the add a fuse and install the appropriate fuses.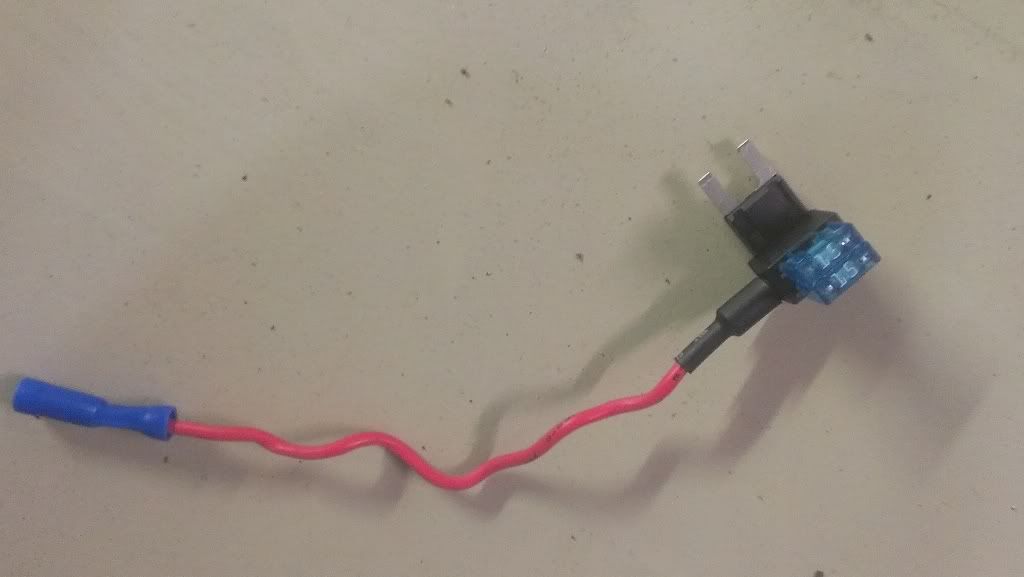 I used the 15amp power adapter fuse space (its a tight fuse panel area, with using the add a fuse I could not get the cover back on but I just placed in glovebox
Here it is finished up