Discussion Starter
·
#1
·
My factory alarm has been acting up lately. It goes off without reason after I arm it (the time between arming and going off varies from 10 seconds to several hours).
There is an indicator light in the vehicle which (apart from indicating that the alarm is armed) has a memory function and blinks (4 times in my situation) according to the cause that triggered the alarm when you disable the system and enter the car.
Since I don't have the manual of the alarm, by testing various triggering methods, I have eliminated the front doors, the back doors, the cargo door, the hood and the volumetric sensors. What else could trigger a factory alarm? (Panic mode apparently does not cause the light to blink after I disarm it).
I have already sourced every Toyota alarm manual I could find, but it seems that each one has a different way to indicate the cause of the triggering. It is neither a TVSS nor a VIP RS3xxx system. The dealership (also unable to source a manual) claims it is a "Toyota THII" alarm, with the siren (depicted below) located on the firewall in the engine room:
(
http://i60.tinypic.com/2wea0w7.jpg
)
(
http://i61.tinypic.com/2u9jyua.jpg
)
(
http://i62.tinypic.com/egczsk.jpg
)
(Pictures hijacked from this forum:
Toyota Thii (2) Oem Alarm - Audio/Video/Electronics - Toyota Owners Club - Toyota Forum
)
The indicator light is located on a switch blank plate and looks like this: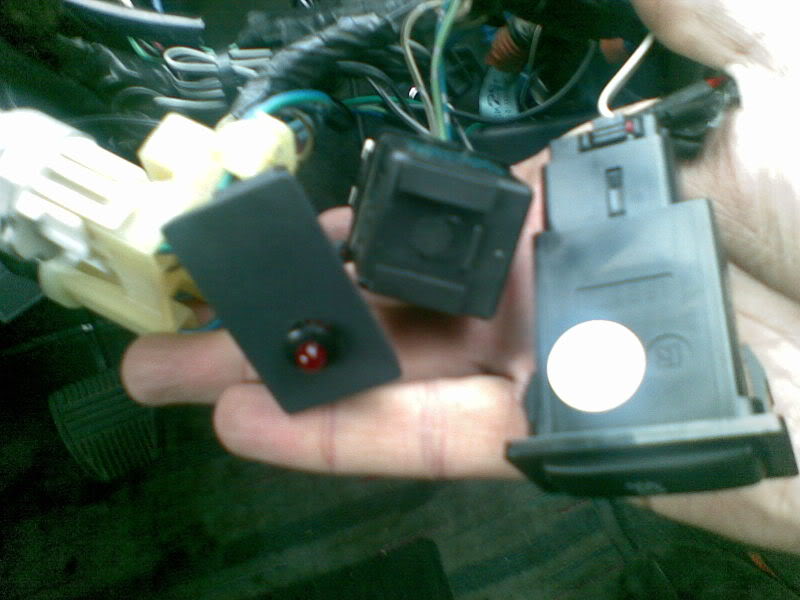 (
http://www.toyotagtturbo.com/wiki/heatermatrix/Image008.jpg
)
It is probably a region specific European system, so I would really appreciate any tips (or the actual manual) from whoever owns a Rav equipped with a "THII" alarm.