Discussion Starter
·
#1
·
After much research I found a new and easy way to hack an aux onto a t1808, t1806, or t1809 Scion/Pioneer HU.
I am aware that no one uses these head units anymore but I figured I would post my experience and hack anyways.
I have the t1808 and purchased a 16-pin ipod adapter for it. I tried to use an adapter to allow for the connection of my iphone (5s) to the old 30pin style connector found on the adapter. This did not work. Not sure if my adapter was faulty...
I began to research how I could get a 3.5mm jack onto my t1808. I found old scion aux adapters (which must be rare) selling on ebay for $75! and read about a hack which mods the 20pin R18 port on the back of the HU using a 2.2k diode and some wiring to allow for an aux. LINK:
Scion T1807 install in 3rd gen '99 Limited (pic heavy) - Toyota 4Runner Forum - Largest 4Runner Forum
While this 20 pin diode hack is simple, I found an alternative that was even easier for me: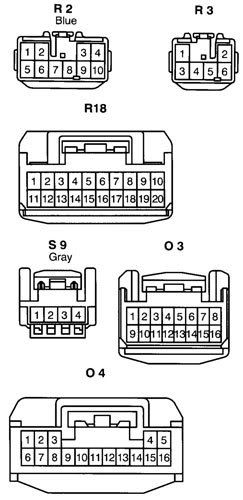 I decided to modify the ipod 16 pin adapter O4 and splice a 3.5mm aux jack to the audio l, r, and ground that would normally be connected to the ipod via the adapter. This does require an Ipod to be connected to the HU and fools the system to thinking that it is playing audio from your old ipod while in actually it is playing music from the spliced 3.5mm.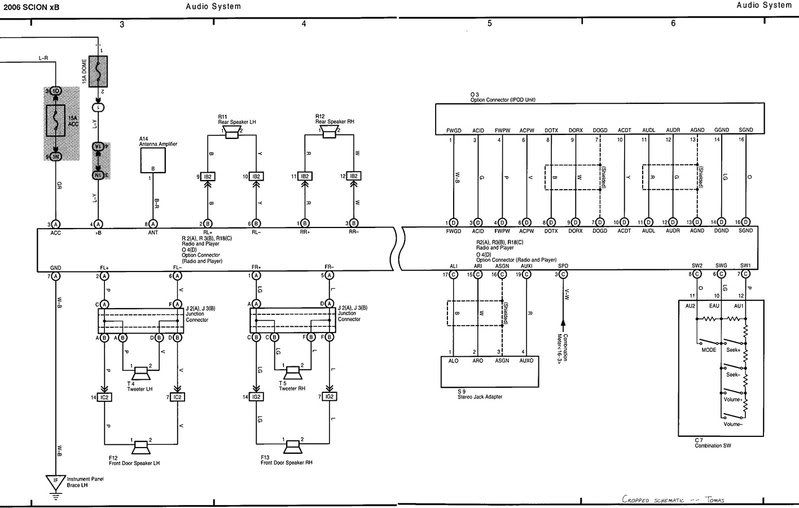 As you can see from this image
Pin 11= audio left
Pin 12= audio right
Pin 13= Audio ground
Wire colors are variable and just mark the colors leading to each aforementioned pin and splice them where desired to a 3.5mm jack.
I know this is not the most professional hack, but it worked well for my needs and resources.
Enjoy yall,
J
PS:
Just for funI loaded a track called 'AUX IN' on my old ipod and have the song on repeat. My headunit now reads 'AUX IN 'while I play music from my Iphone