Discussion Starter
·
#1
·
OK, the dust shields for the front rotors on my '02 Rav4 rusted through completely. From all the youtube videos I noticed that the only way to replace it would be to remove everything including the hub bearing out of the knuckle. Well, this is what I did this afternoon to replace them:
First I ordered mine from ToyotaPartsOverstock.com for $27 per shield.
The drivers side went with no problems. First I took out the whole caliper/rotor assembly out and rested on the bucket. The 4 little bolts that held the shield to the knuckle were rusted but I was able to unscrew them without any difficulties. These bolts were 10mm bolts with 6 point hex on top. 10mm socket took care of it without any problems.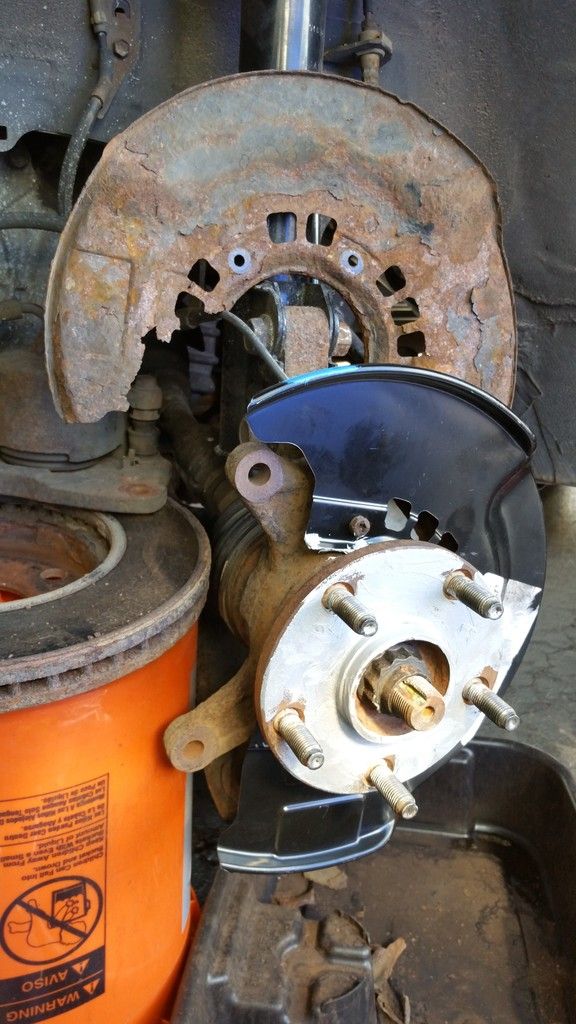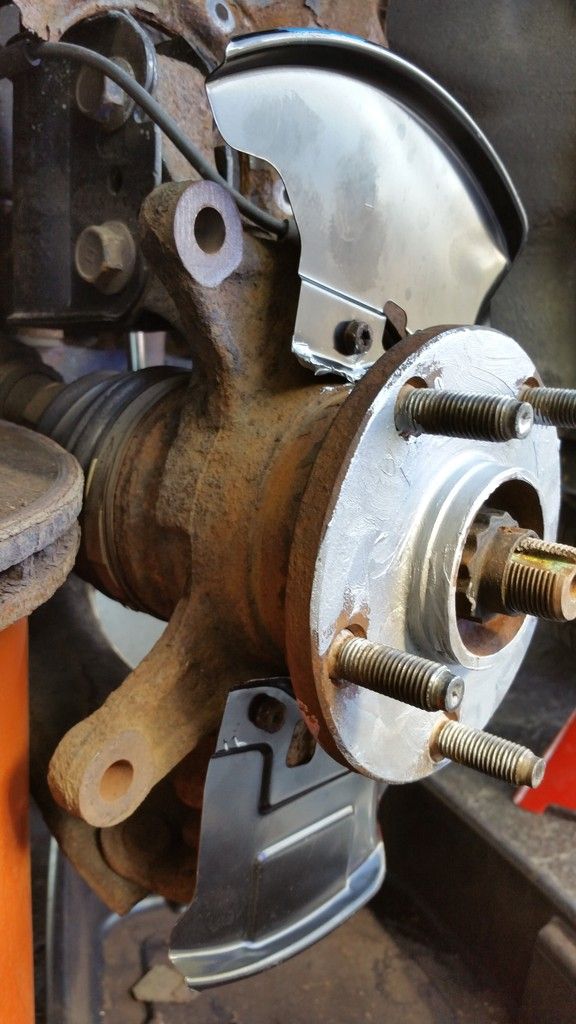 On drivers side I was able to reuse these bolts to secure the new dust shield.
The shield itself had to be modify as I didn't wanna take out the whole hub assembly. I was able to cut out the slim side so than the dust shield could be slide onto the hub behind the bearing.
The passenger side was a different story. 2 out of the 4 bolts came out Ok, but the other 2 did not want to spin out. In the end I stripped out the 2 bolts and needed to think little harder. What I did, was using my Dremel with diamond wheel to cut/polish two opposite sides of each bolt to create flat surface on opposite sides of the bolt.. Then I was able to use 6mm wretchet to unbolt each bolt.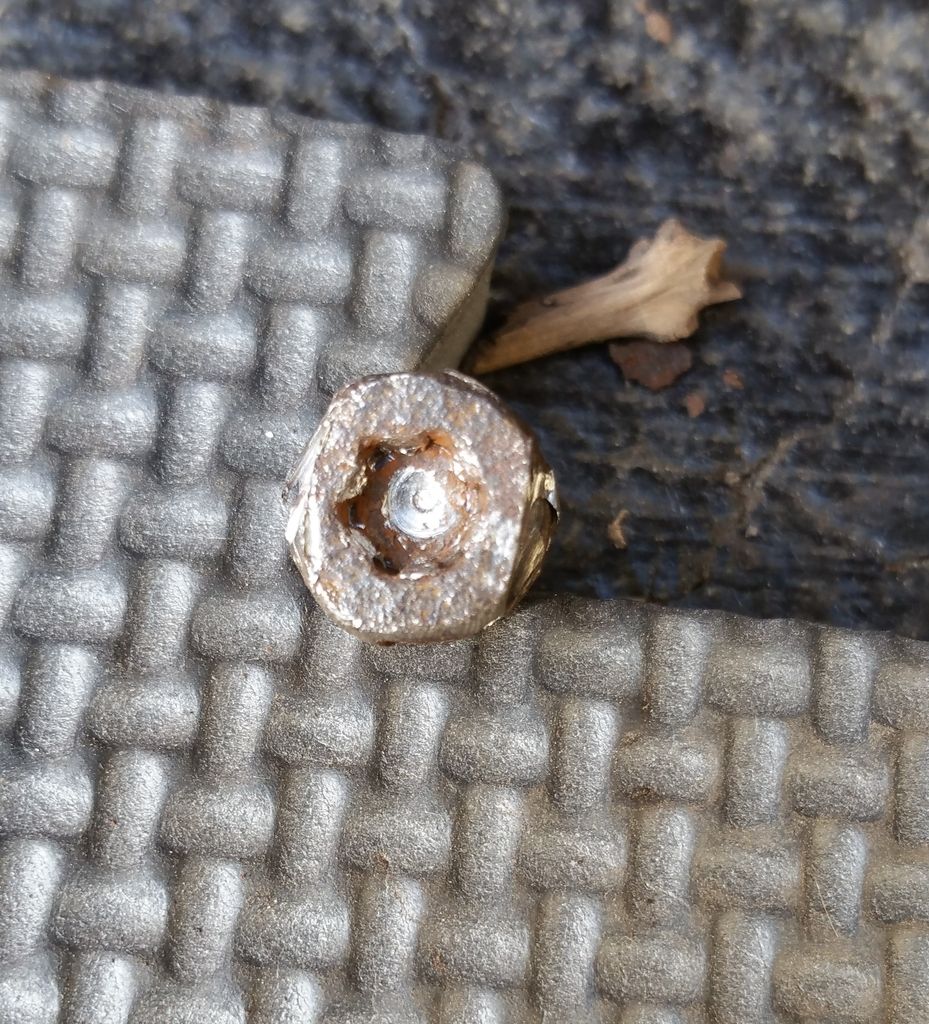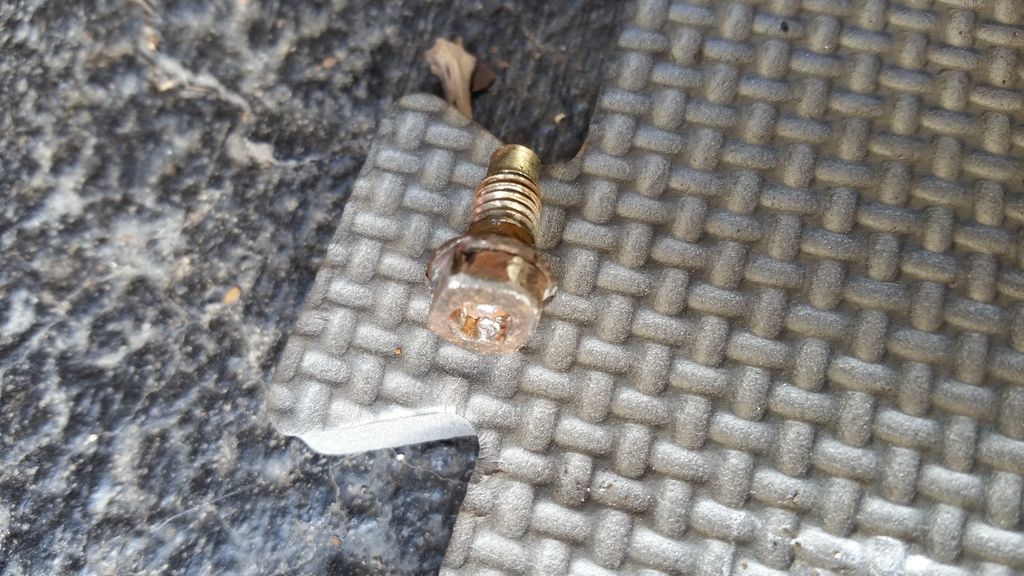 For the passenger side I used M6-1.0X12MM hex head cap screw with washers as the original screws weren't usable anymore.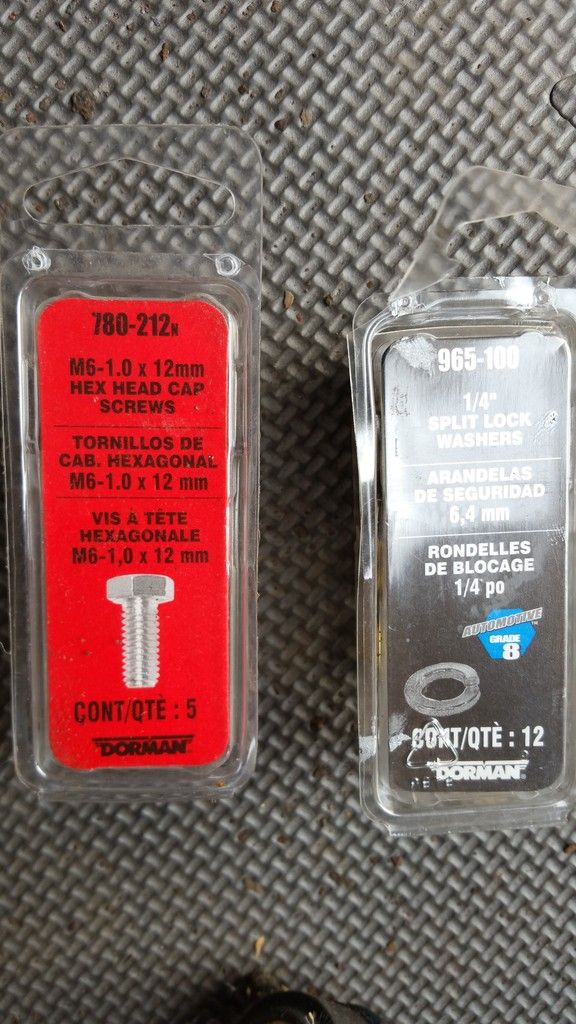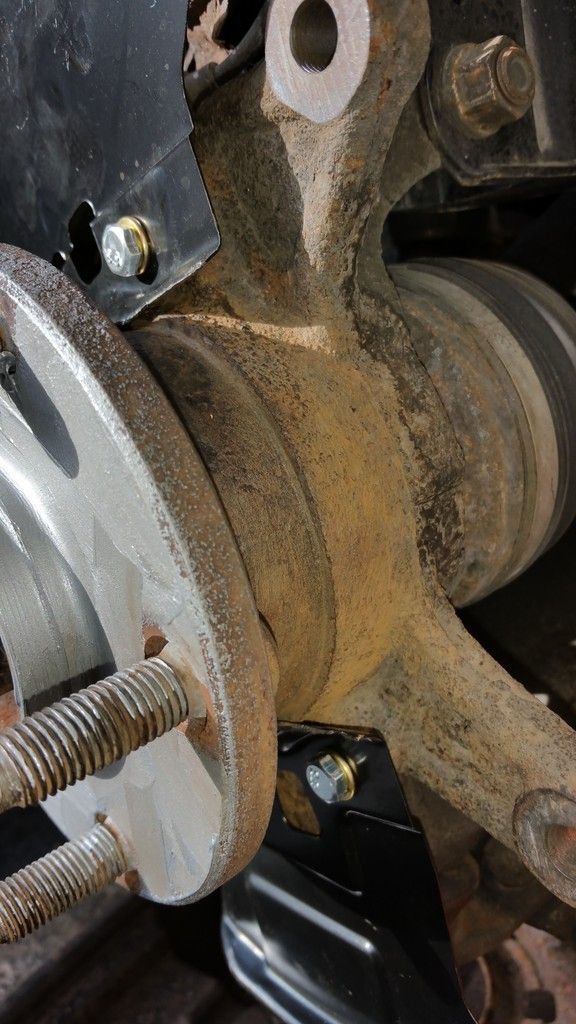 End result is great as I probably will not have to do this again. The original lasted me 200,000 miles which I just did last Friday.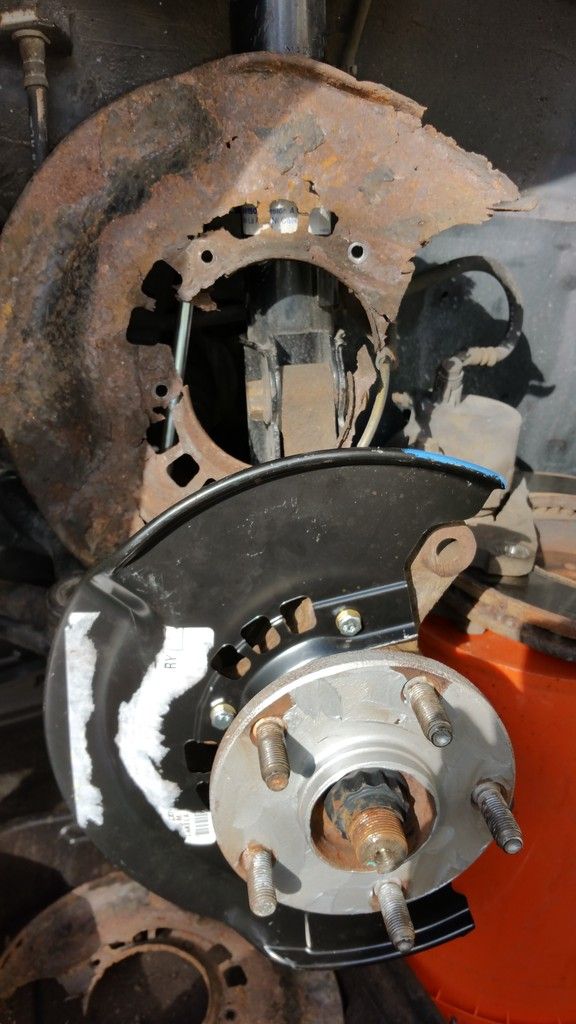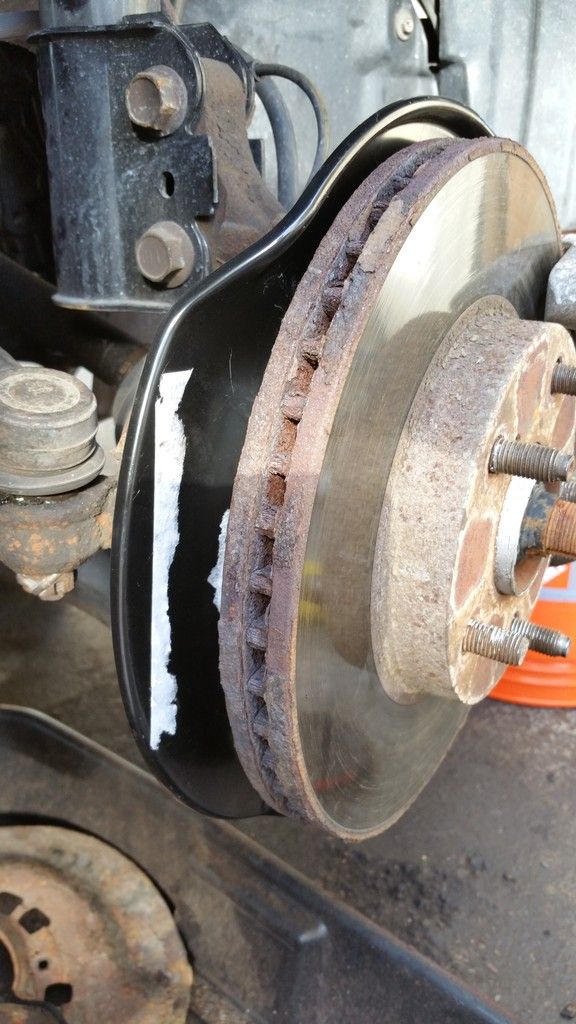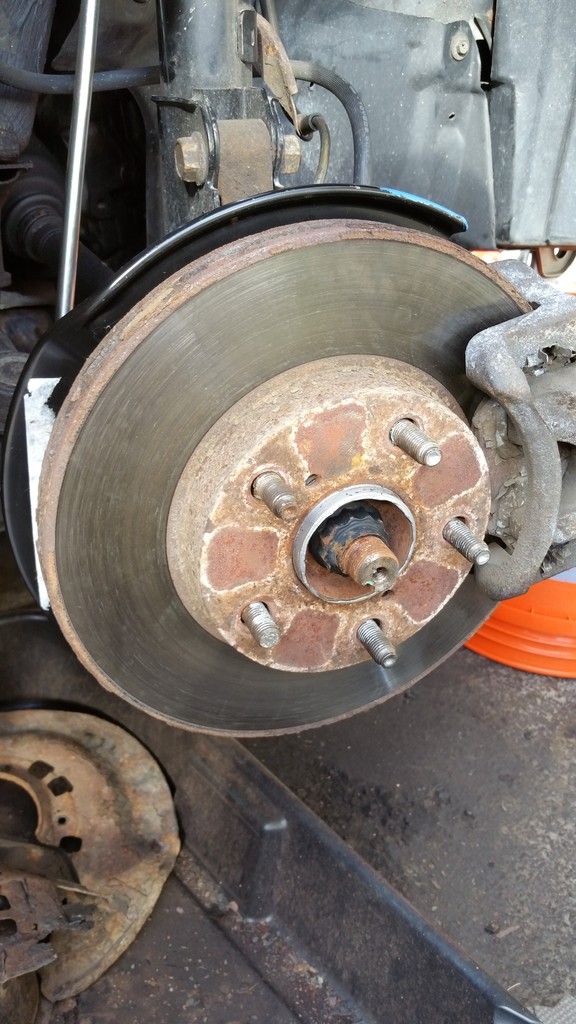 Hope this helps anyone who thinks of doing this but the idea of taking out the bearing/hub assembly scares them out of their mind.