Discussion Starter
·
#1
·
1) i do not work for Toyota, am not a mechanic by profession, and should not be considered an authority on any of the systems dealt with in this write-up - so if you do this, it's at your own risk!
2) this involves removal of the driver and passenger airbags. Do NOT do it if not sure!!!
3) Disconnect the negative from battery before starting and wait at least 90 seconds
For fog lights installation I followed excellent write up here
http://rav4world.com/forums/viewtopic.php?t=10294
I used the approach that does not require removal of front bumper as note later in the thread. I pulled back the wheel well cover and was able to install the lights, took about 20 minutes
To install auto on/off lights 3 parts are needed.
These 3 parts that have specific manufacturers notes, all for sport model:
84140 SWITCH ASSY, HEADLAMP DIMMER
**140-48200
Replaced by: **140-07141
Manufacture notes: LIGHT CONTROL SYSTEM-WITH
89120 SENSOR, AUTOMATIC LIGHT CONTROL
**121-12010
Manufacture notes: LIGHT CONTROL SYSTEM-WITH
82142 WIRE, INSTRUMENT PANEL, NO.2
**142-42080
Manufacture notes: LIGHT CONTROL SYSTEM-WITH
note that part "89120" is incorrect it is 89121-12010, (I am providing the part numbers as they are found in the parts catalog)
Unfortunately part 82142-42080 is no longer available (it can be ordered, but it will take a long time, since it will be custom made)
So I ordered part that is for limited model:
82142 WIRE, INSTRUMENT PANEL, NO.2
**142-42050
I'm not sure what the difference is, since I could not look at part 82142-42080, but I suspect that part 82142-42080 is wired for 1 sensor and 82142-42050 is wired for 2 sensors.
Here are the parts: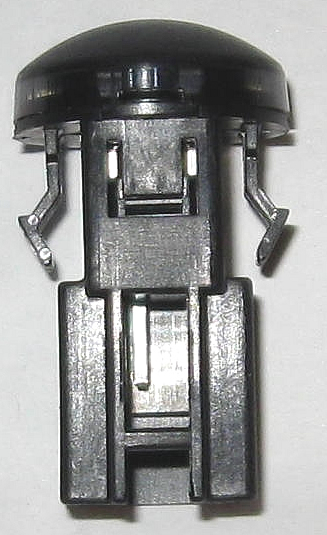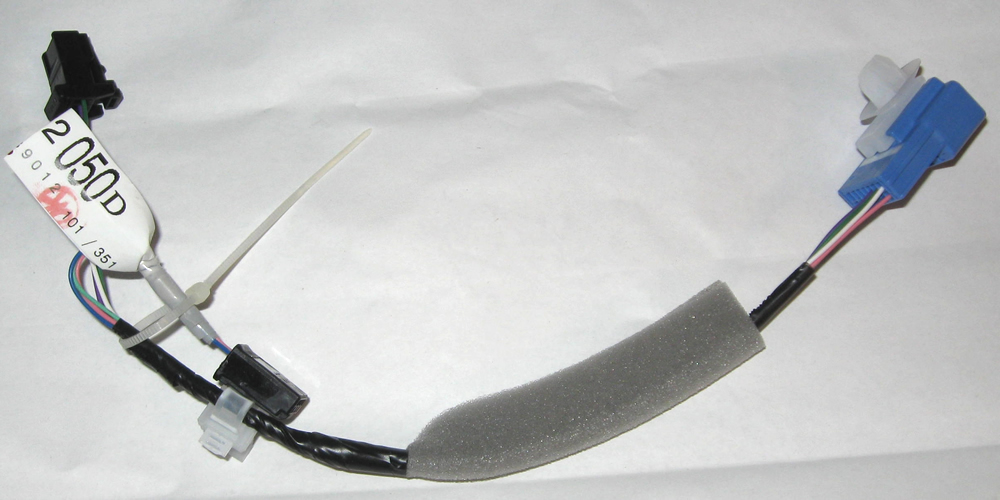 Installation:
First remove the steering wheel: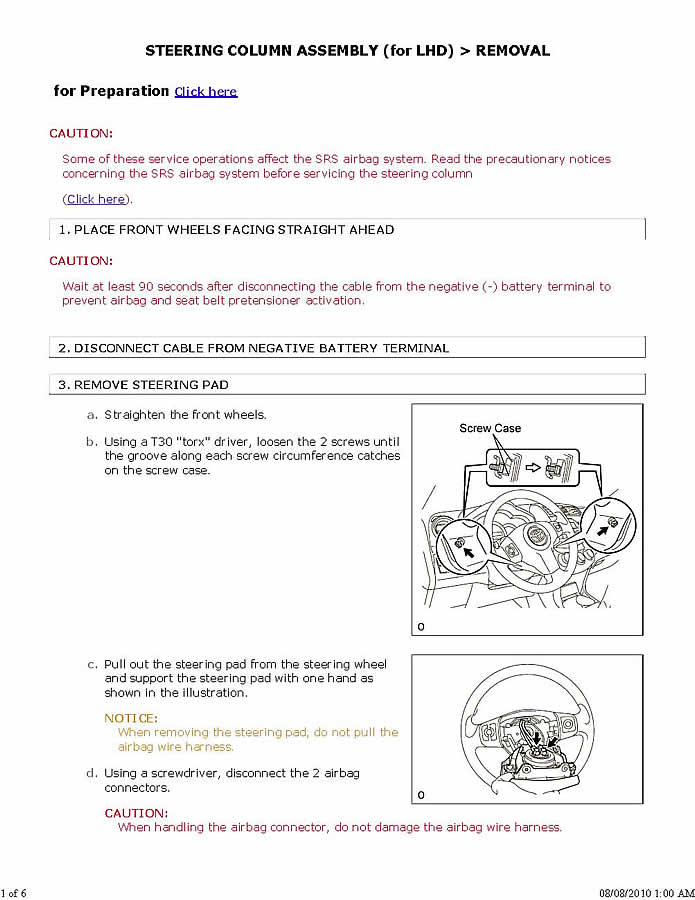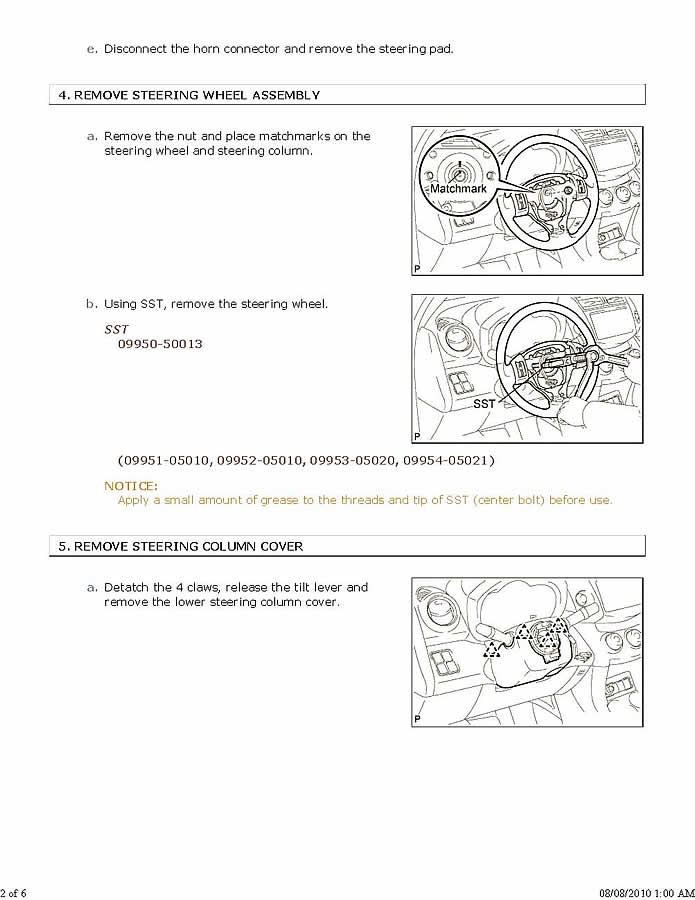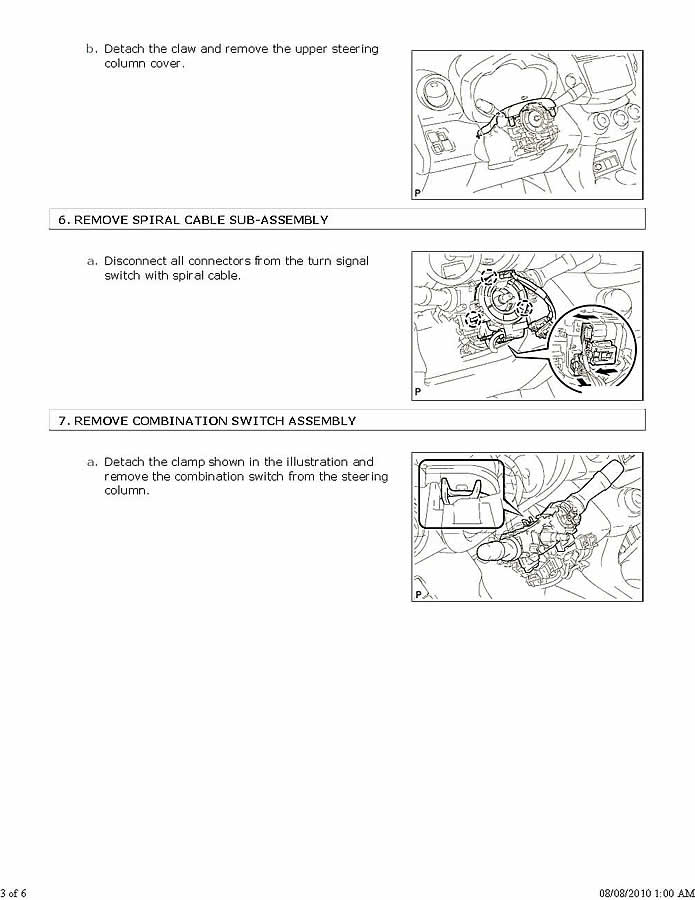 FYI I was confused on how to disconnect the airbag, it took me a while to figure it out, orange connector is popped and ready to be removed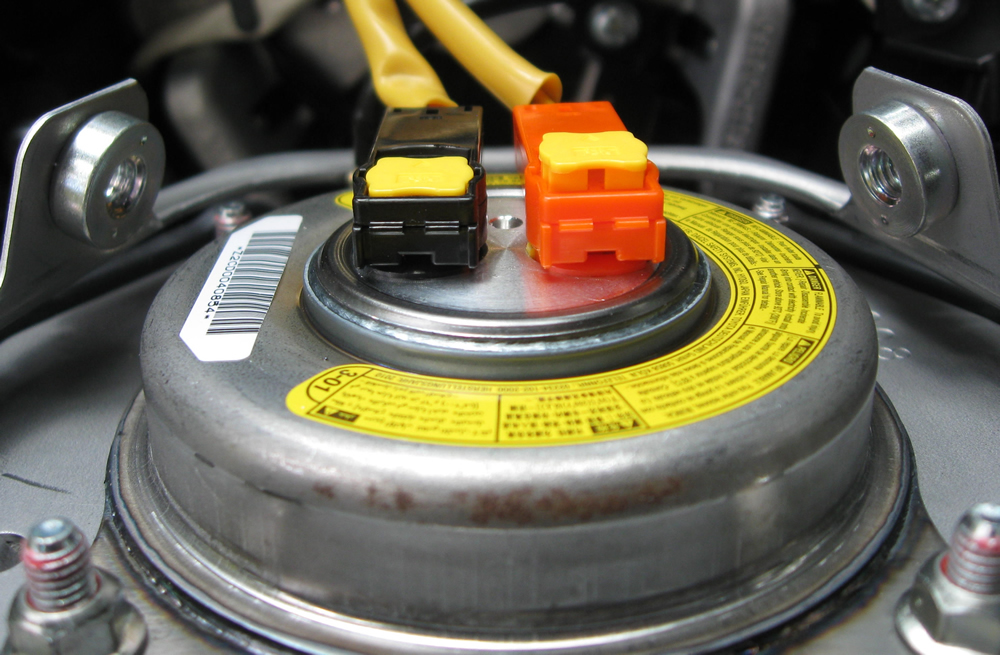 To install the sensor you have to remove the upper front panel, (I think removing the panel can be avoided, the wire is snaked under the heating duct, harness connector is right in front when instrument panel is removed) I followed Toyota's instructions: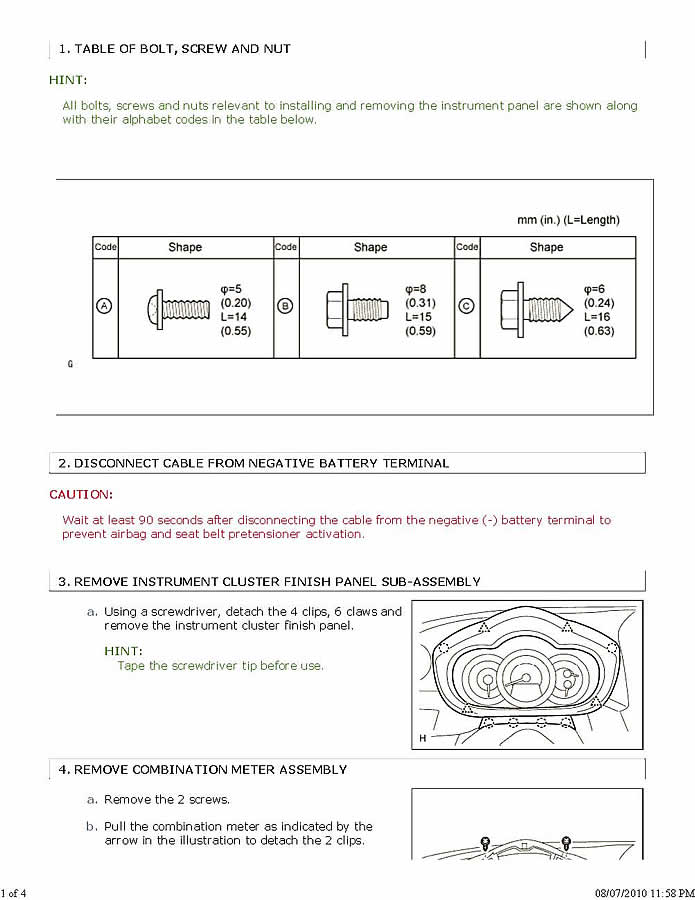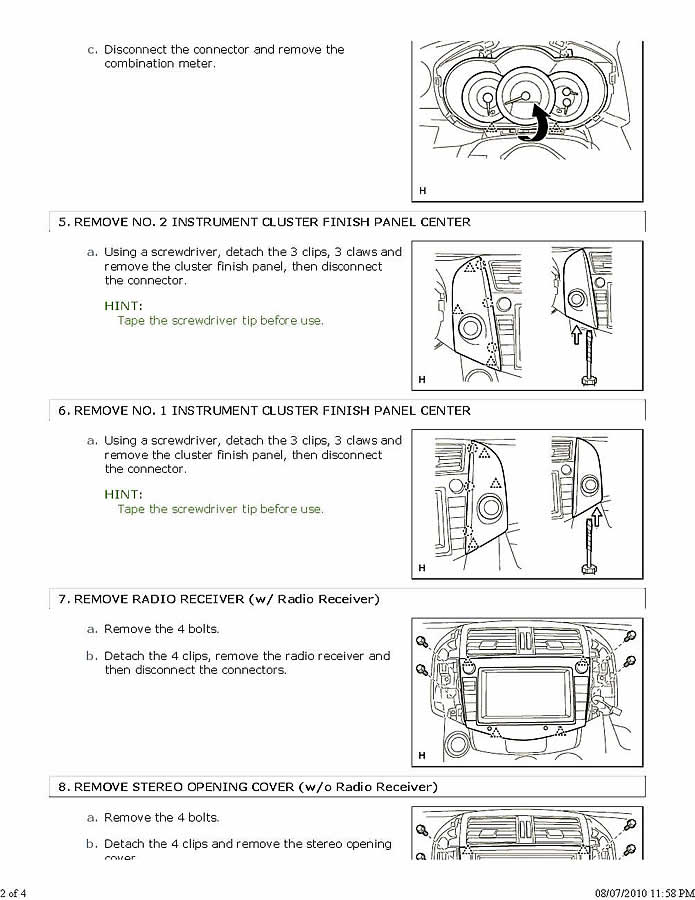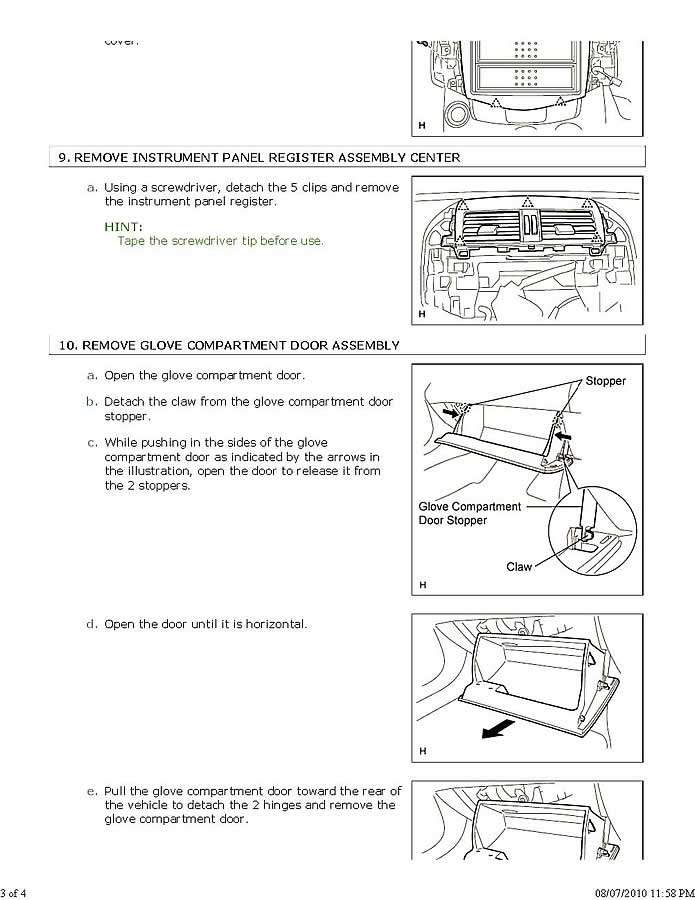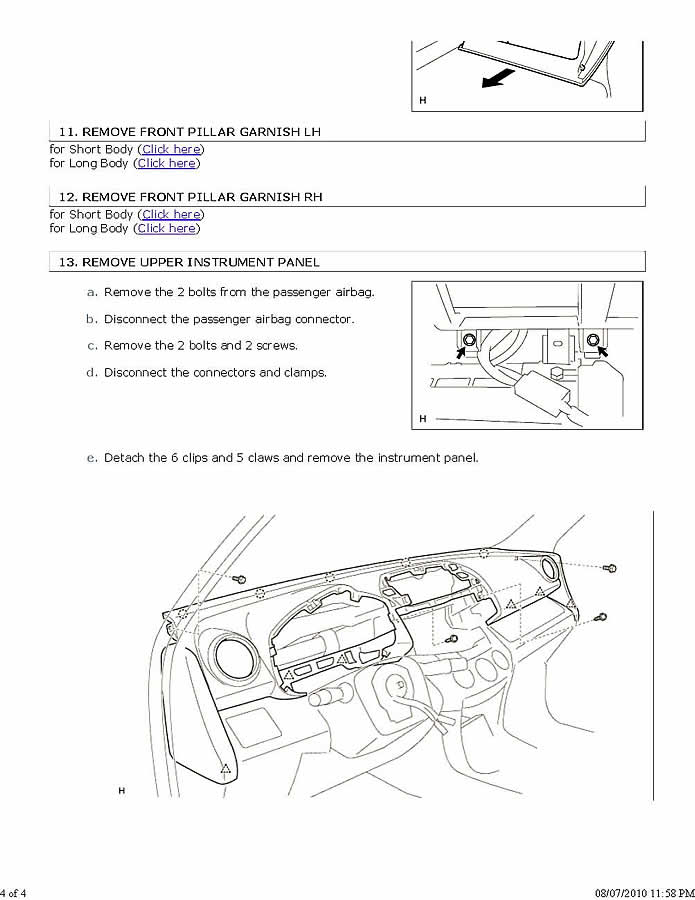 One note, even if passenger airbag is disconnected like in step 13, the wire is still attached with a clip to the chassis and impossible to get off, I found out that when I got panel lose, I was able to raise it a couple of inches, reach to the airbag connectors and disconnect it. Ones the panel was off I got the wire off the chassis and plugged it back to the airbag, so when I was installing the panel I did not have to worry about reaching in to connect it.
After panel is removed it will look like this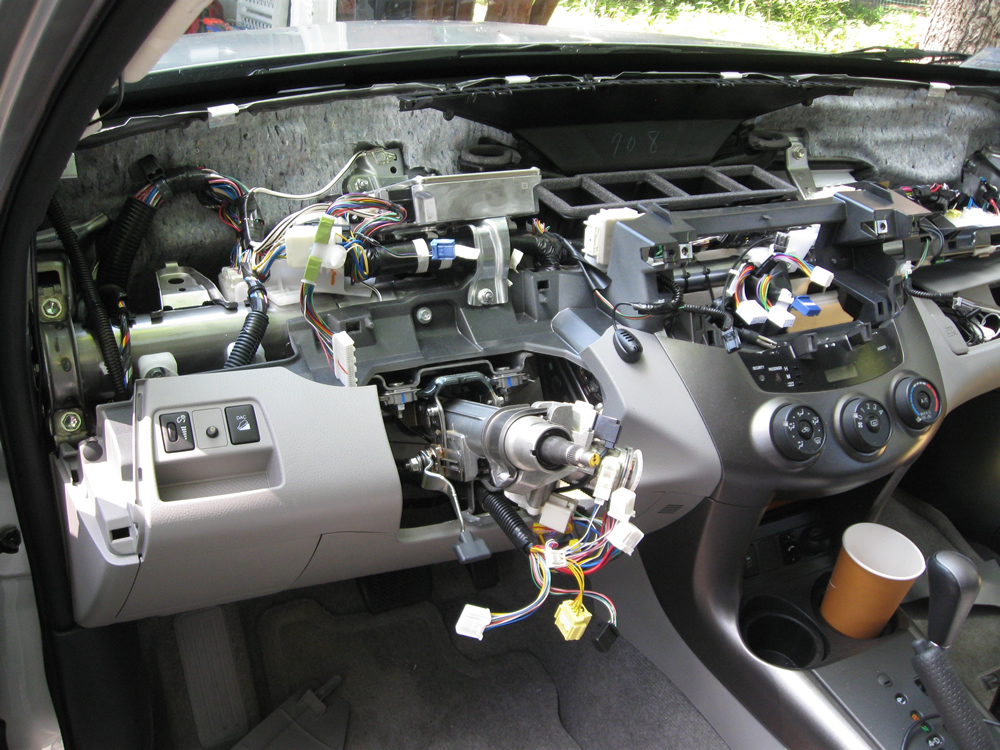 I installed the sensor and routed the cable under heat duct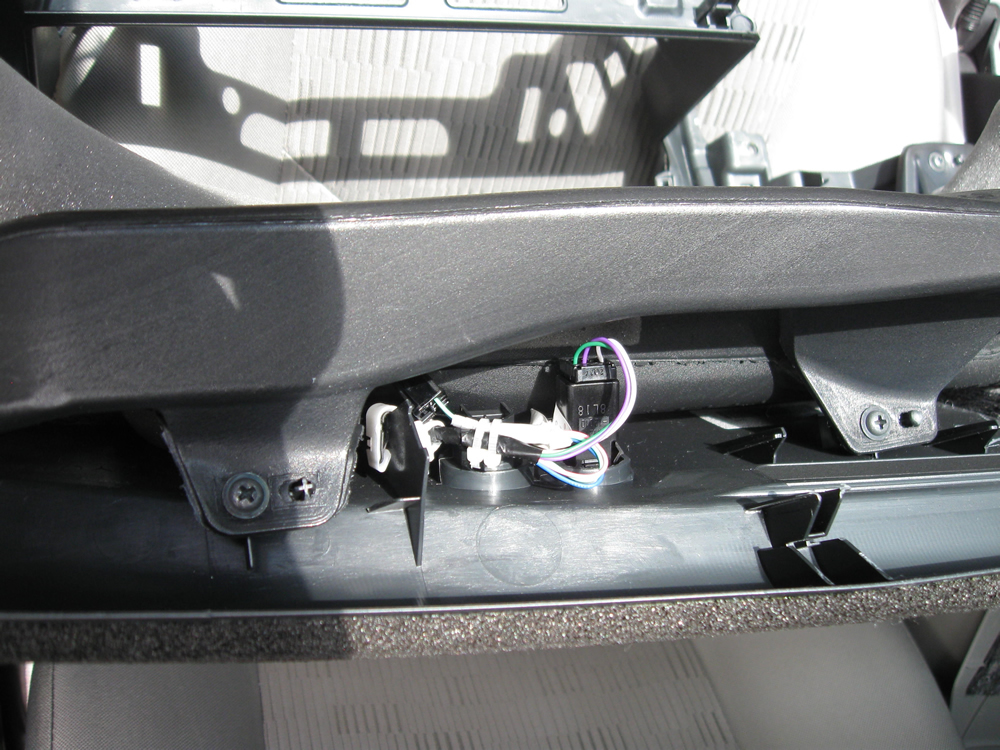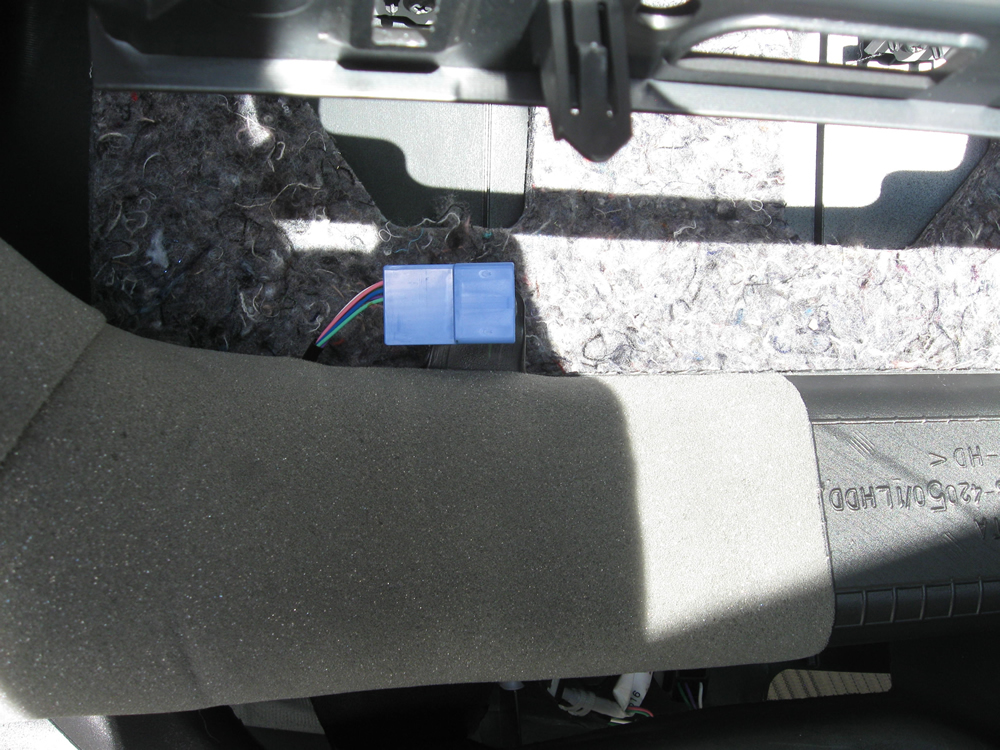 Installed the panel back (FYI have to keep an eye on the air went for windshield, tends to move or not slide into groves on the panel that hold it in place)
Now time to plug sensor in: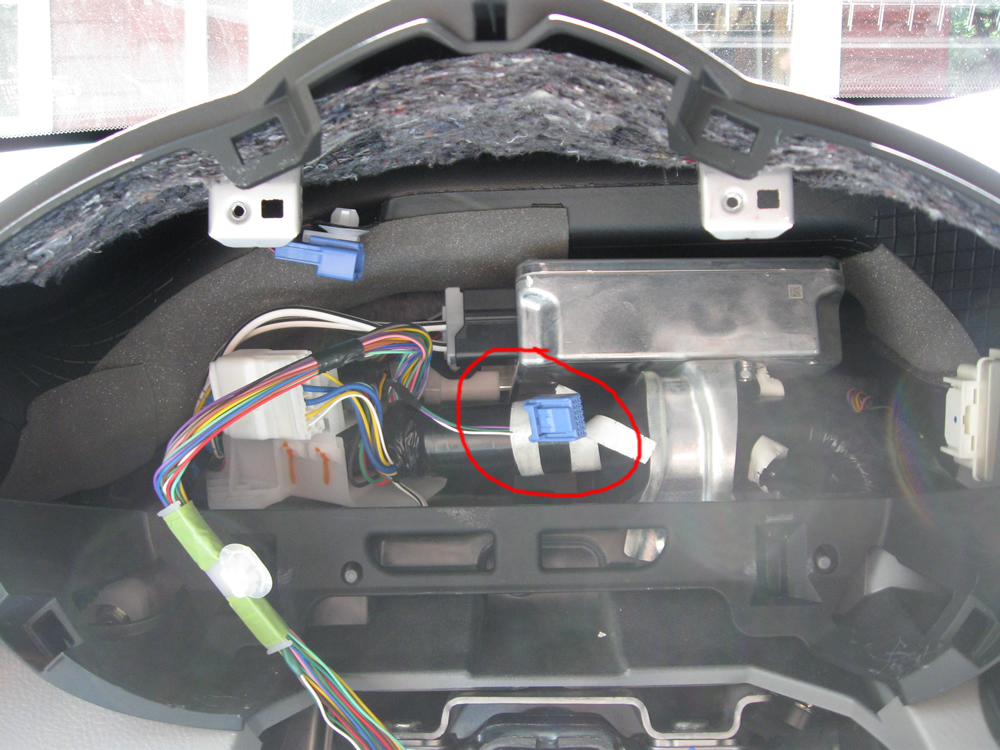 The switches side by side: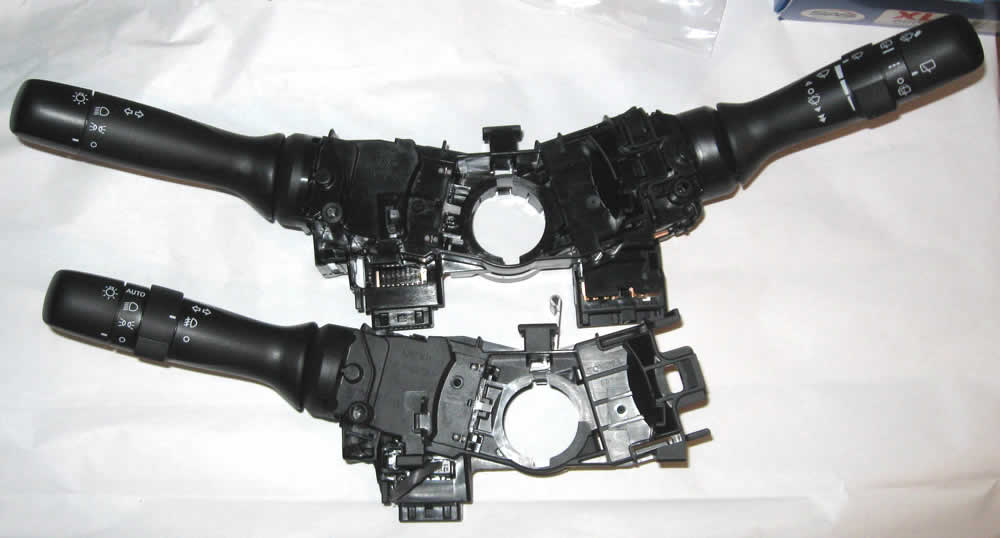 I removed the windshield wipers control from old assembly and move to the new one, the windshield wipers control is removed by pressing on one clip and pulling it out
I installed the new module on steering wheel column and pull out the red tab that hold retainer spring open.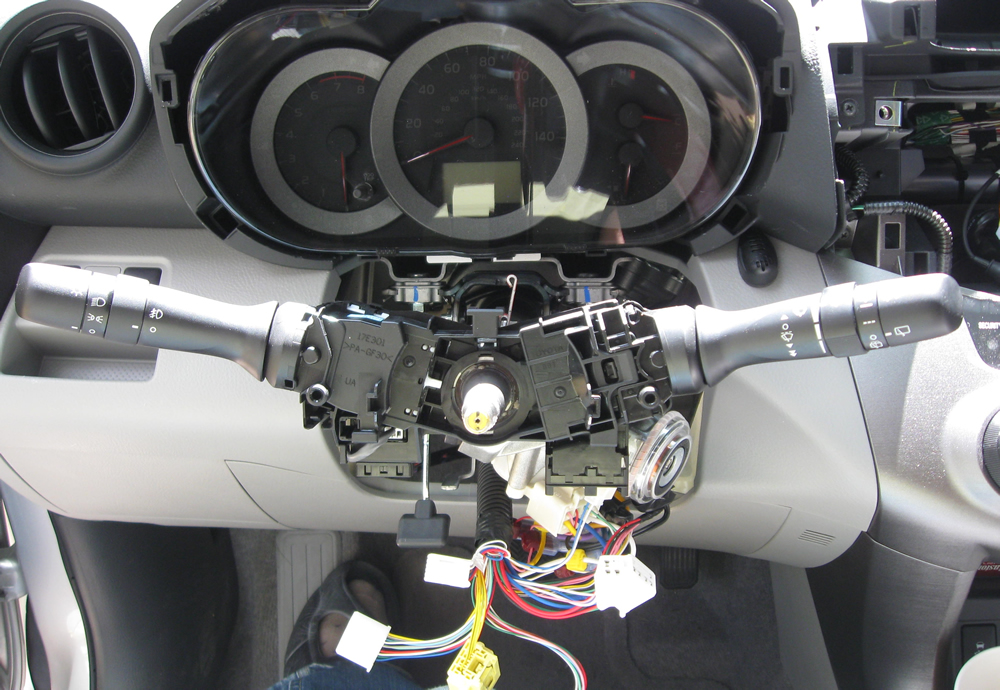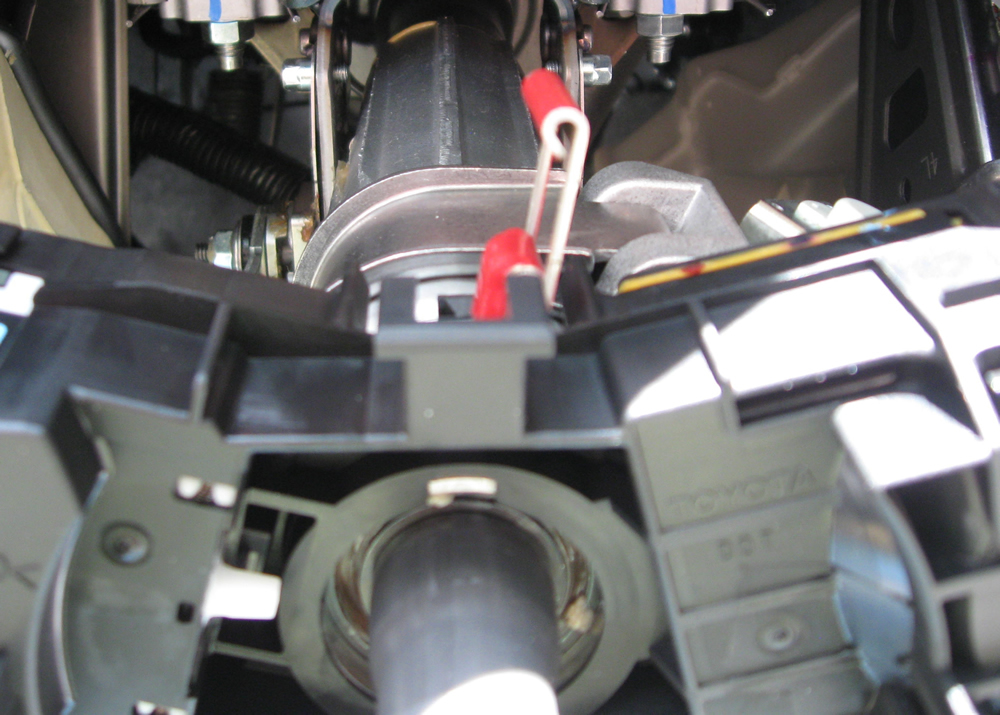 Then I installed everything back, The torque for steering wheel nut is 37lb
Now my headlights come on when it gets dark and fog light are controlled same way as sport and limited models, the instrument panel lights come on (for fog lights and when auto light turns on)
When I started this project I talked to "experts" from Toyota and everyone told me this would be impossible to do. I was ready to give up when I came across a website in Japan
http://minkara.carview.co.jp/userid/378432/car/285965/742435/note.aspx
where someone has already done in on Toyota Voxi, I contacted this guy and he was very helpful.