Discussion Starter
·
#1
·
Part 1
(Click here for Part 2- Installing rear view camera)
OK, I recently upgraded my old aftermarket Pioneer FH-X720BT 2-DIN CD Receiver with Bluetooth to a new Android based head unit by ATOTO from Amazon
https://www.amazon.com/ATOTO-Quadcore-Android-Touchscreen-Entertainment/dp/B01I1V87U4/ref=sr_1_4?ie=UTF8&qid=1469746247&sr=8-4&keywords=atoto
I also decided after little reading and help from this and other forums to install a rear view camera on my wife's 02 Rav4. I chose the camera based on Amazon reviews as well as the color of the camera itself. I wanted a silver color to match the color of my Rav4. I am very happy with the results with minor one complaint for later, lol. Here is the process in case anyone else would like to do similar thing to their generation 2001-2005 Rav4.
My Old unit that worked for few years already. Wife liked it it's just to install the rear view camera I decided to upgrade the radio as well.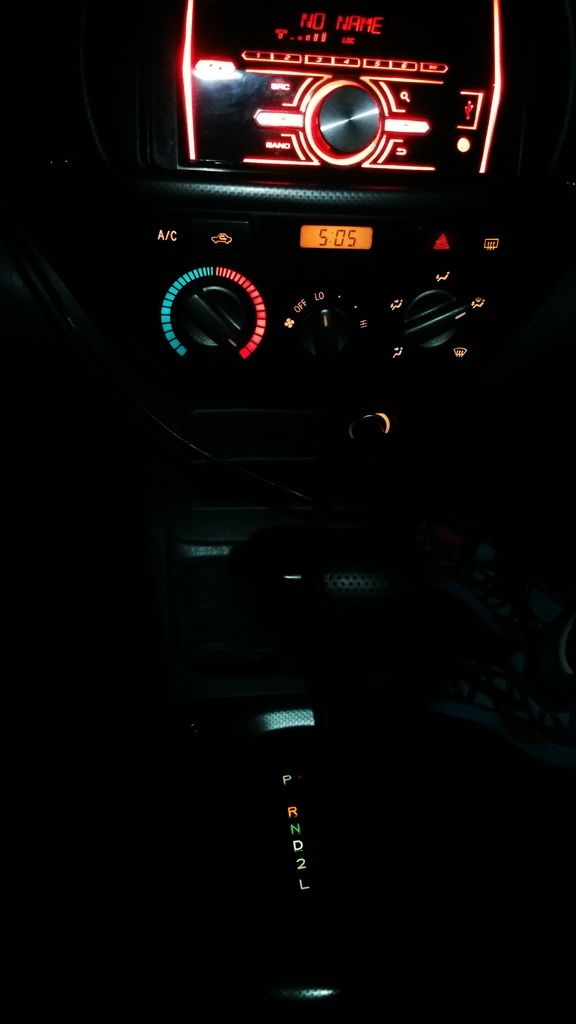 My new unit after install: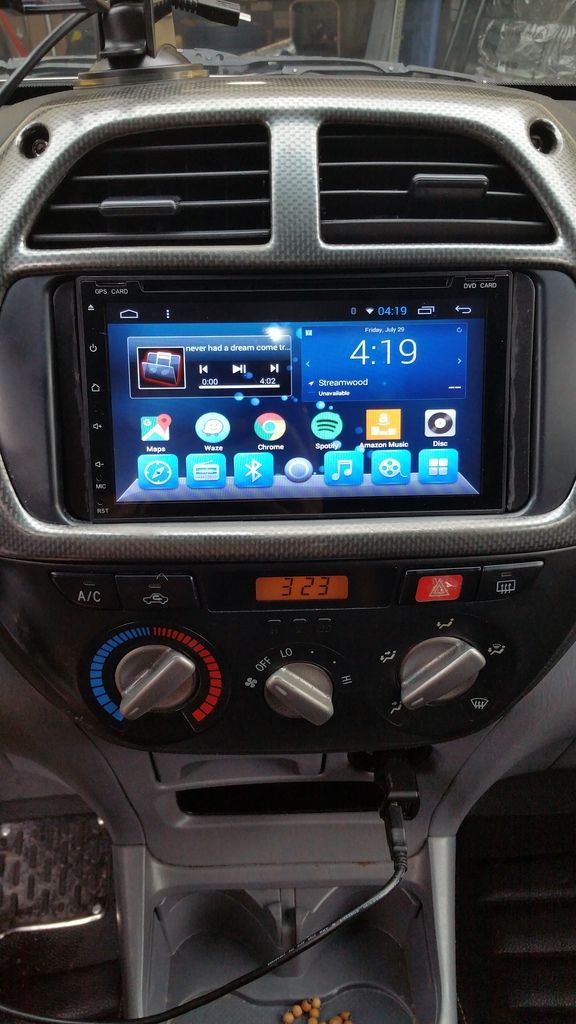 First I had to buy Metra harness for Toyota 87 and up and wire it up with the Radio's harness.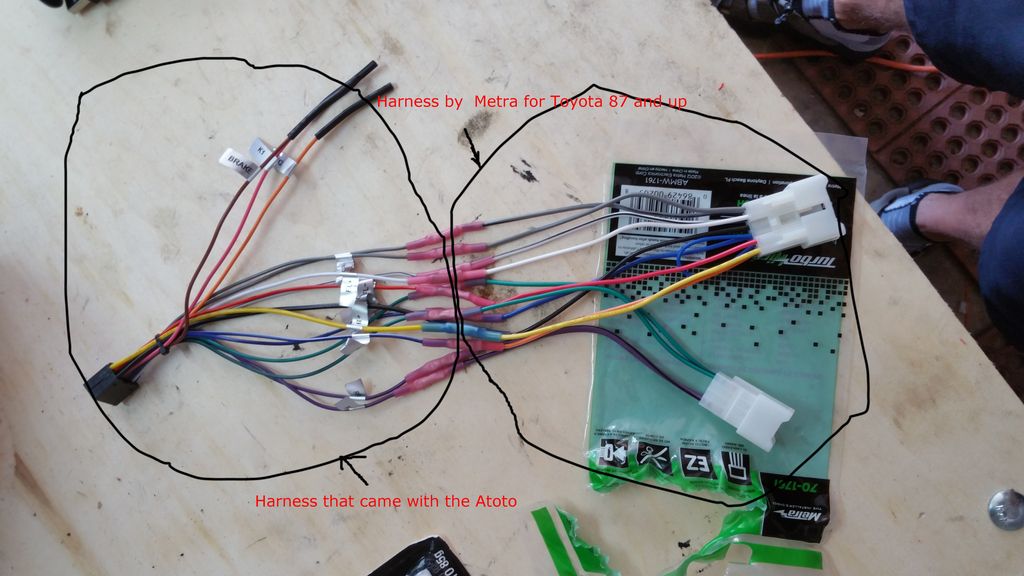 Next I had to transfer the mounting bracket from the old radio to the new one. This was a problem as the old brackets did not fit the new radio properly at all.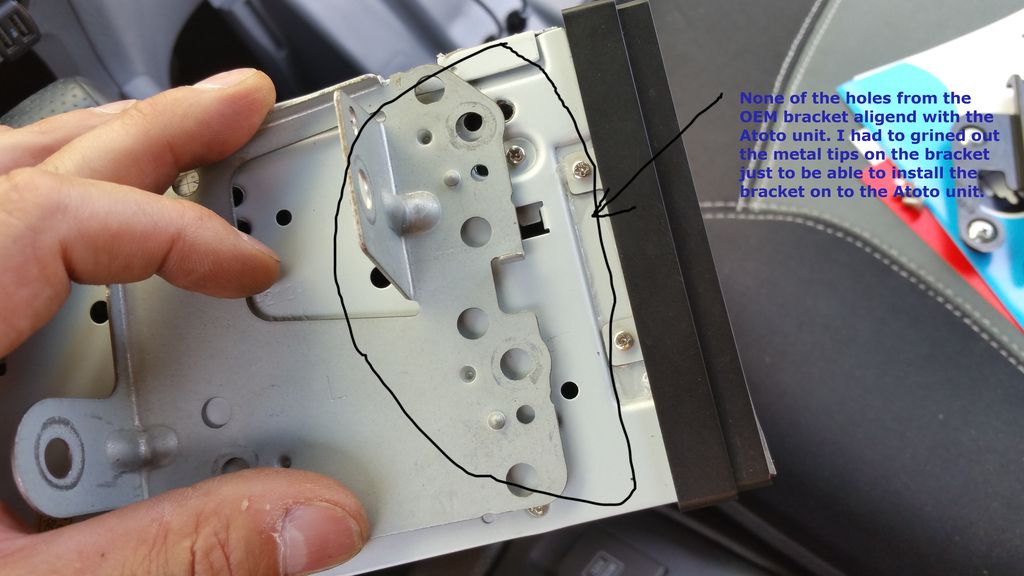 The mounting holes and the little metal nipples did not fit anywhere so the mounting brackets were spread out too much to the side while mounted and radion did not align with the dashboard. To remedy this I decided to hammered the little nipples down flat so I could then find appropriate mounting holes to mount the bracket flush with the side of the new radio. In the end this worked and I was able to mount the radio into the dash correctly.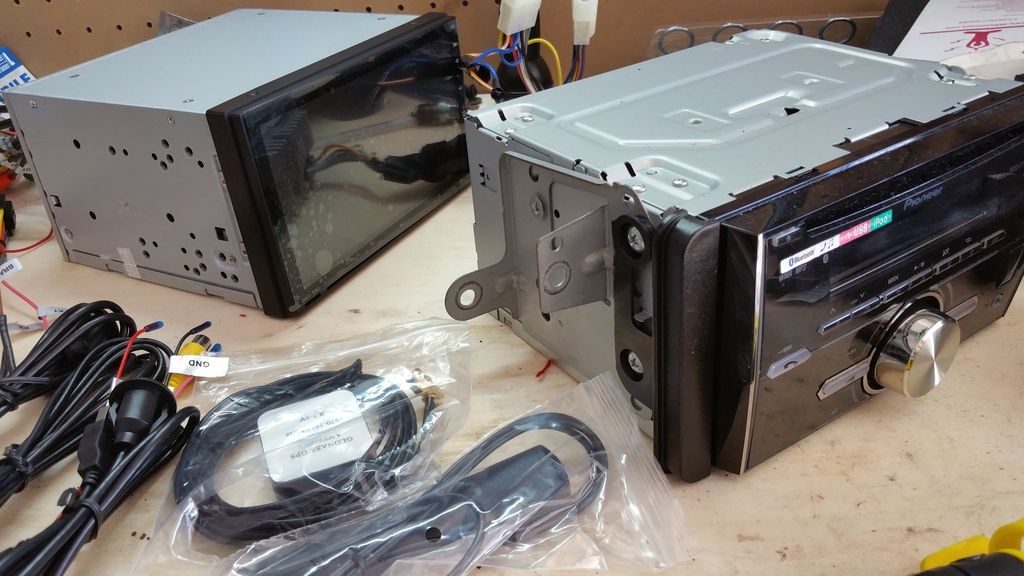 Next step was to connect the new radio to the car's harness and connect its accessories like external GPS receiver, External WiFi antenna, external USB, 3G/4G USB dengle, etc.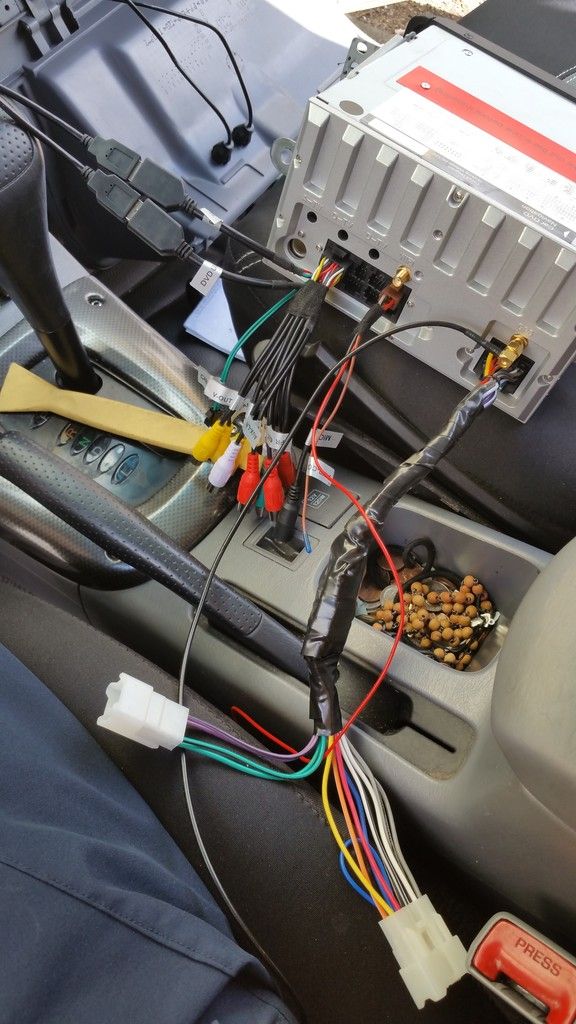 To have a easy access to the external USB drive or eventually a full time 4G internet connection I made an easy access to the USB plugs inside the glove box.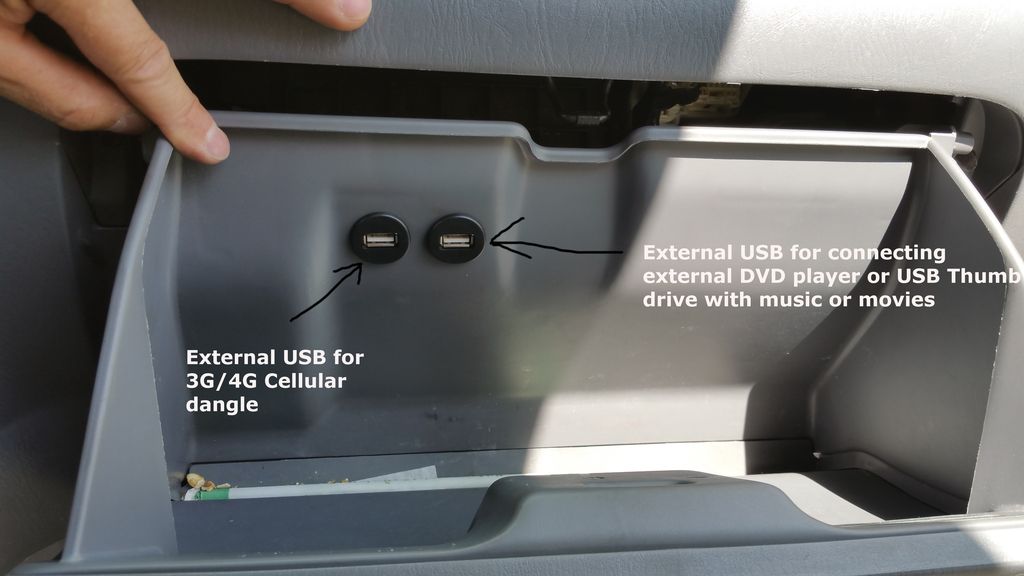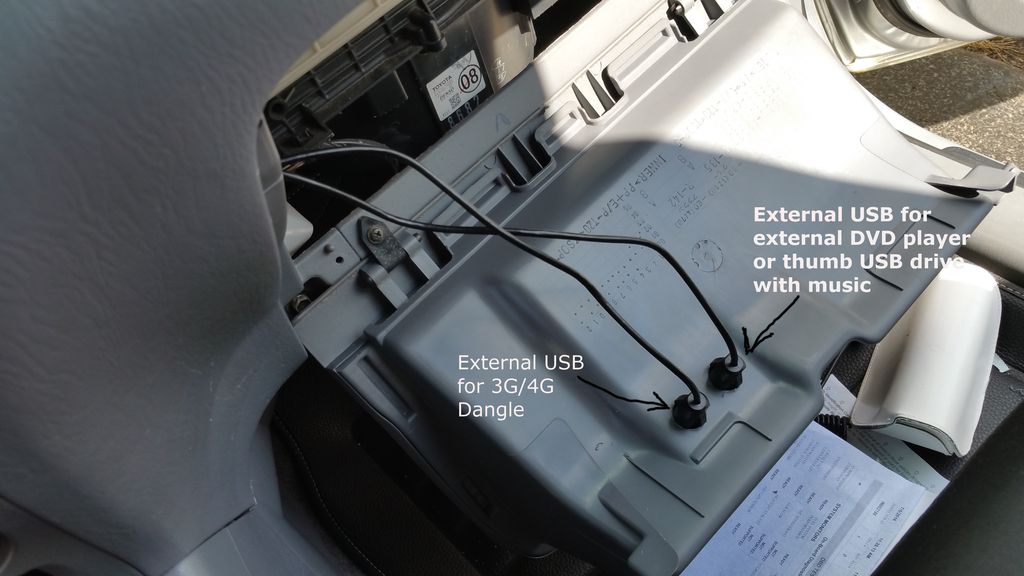 I also decided to install the external GPS receiver on the left front side of the dashboard and the external WiFi antenna on the left upper pillar.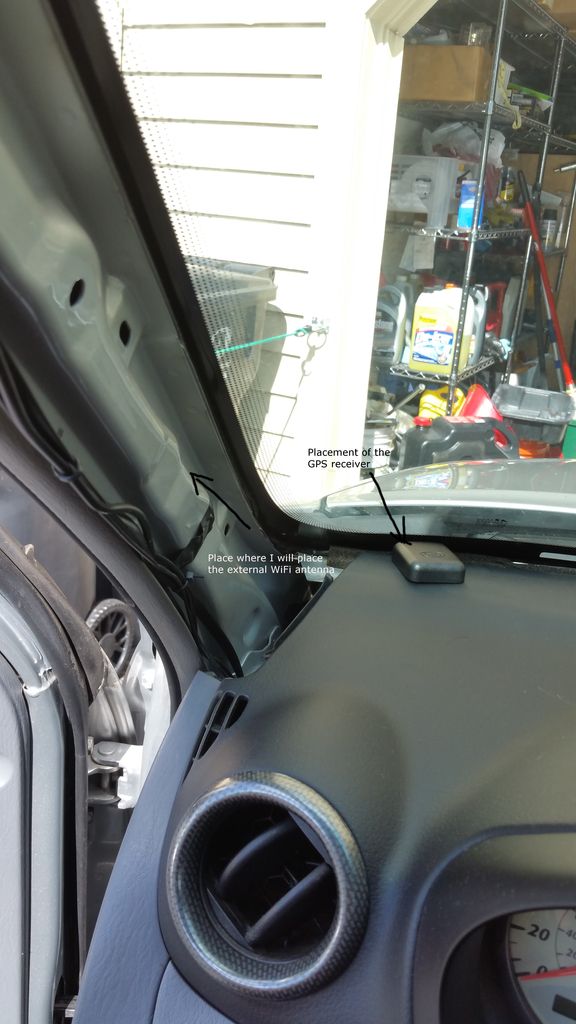 This is the final result with the exception that the two plastic spacers by Metra had to be cut down and shaved to allow the radio to fit in the dashboard. The size of this radio was little too big to fit as it was supposed to so I messed up a little on modifying these plastic spacers and will have to redo this some time in the future or paint them black to cover up the sloppy job I did on that, lol.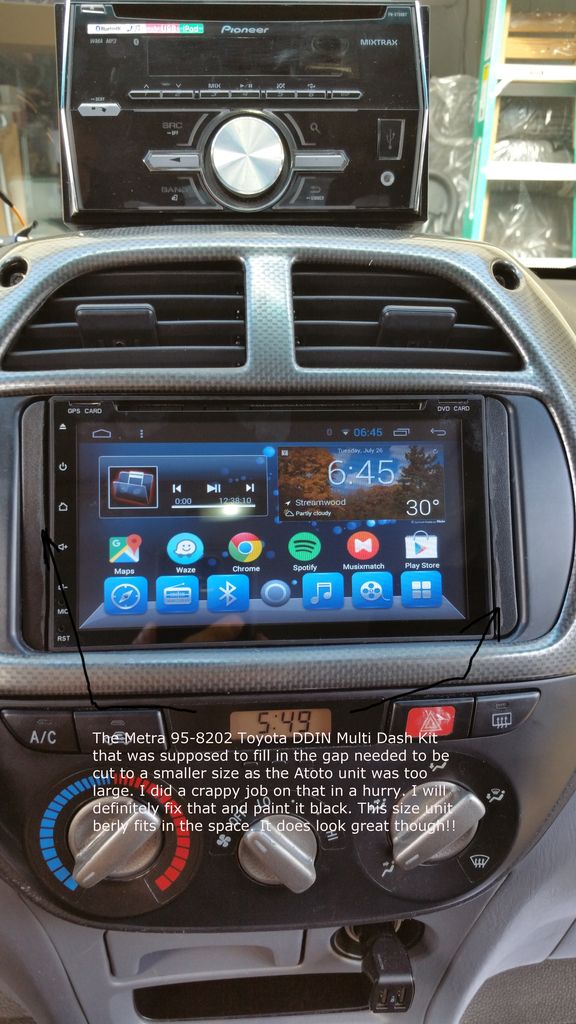 End of Part 1
(Click here for Part 2 - Install of Rear View Camera)