Discussion Starter
·
#1
·
BAck to Part 1
Part 2 - Rear View Camera Install
Next was to install the rear view camera. The camera I got was from Amazon in silver color for nice blending with the cars color
https://www.amazon.com/gp/product/B0140Y189I/ref=oh_aui_detailpage_o02_s00?ie=UTF8&psc=1
I started from the dashboard through behind the glove box down to the floor. On the floor I wend through the passenger side under the floor moulding allaway to the back of the car
Under the moulding I ran the video cable along the rear window washer hose and used its holding little plastic pins to keep my video cable in place.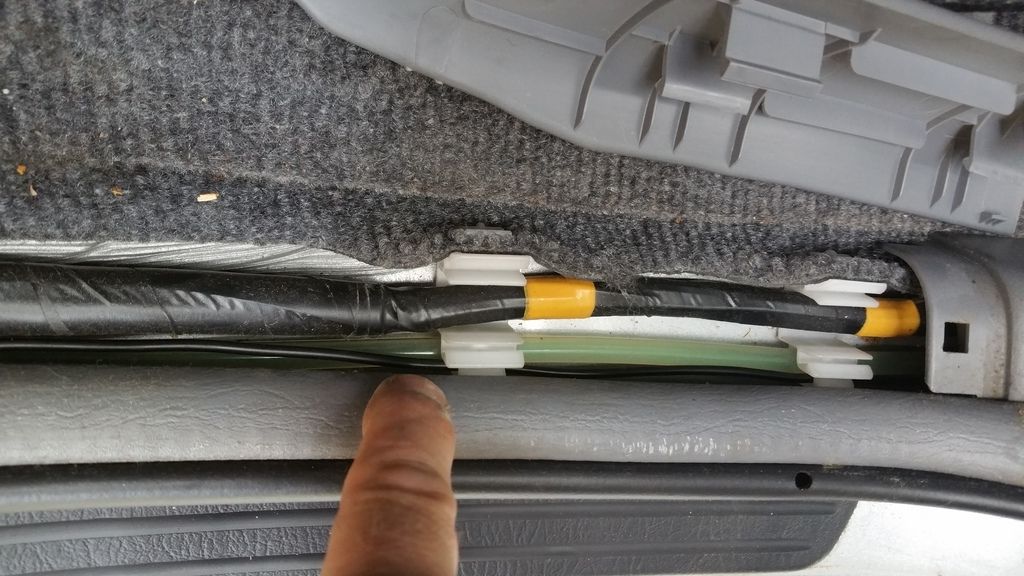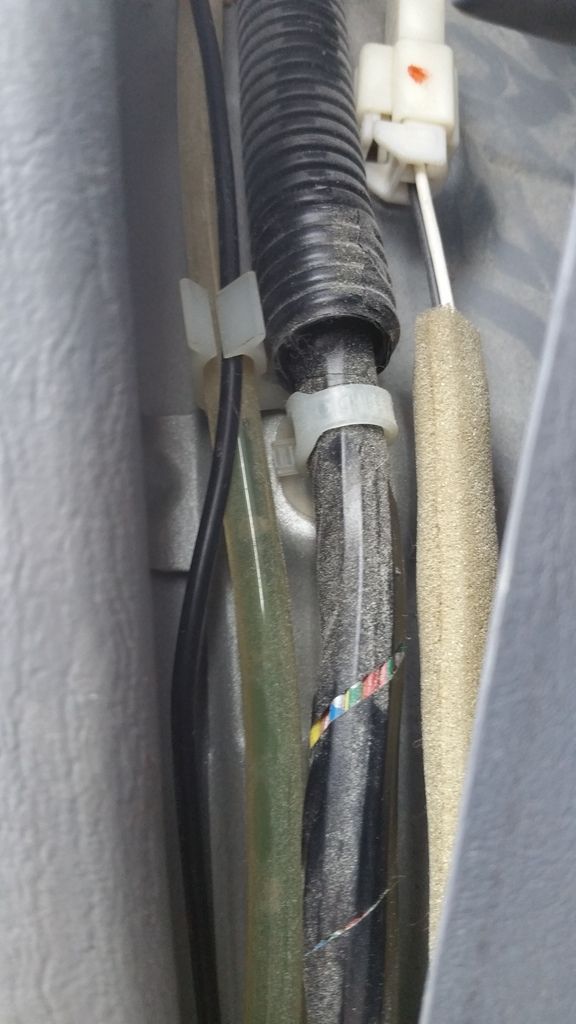 To get through to the rear door moulding I used a wire hanger to fish out the video cable through the non-removable side pillar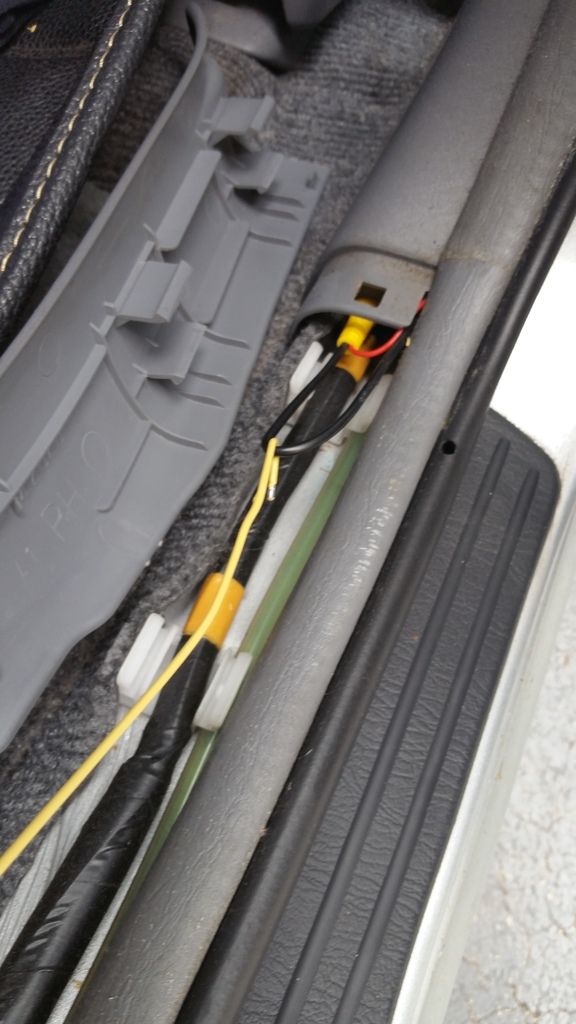 Next I had to take out the rear right side moulding to expose the access to the back light harness and be able to run the remaining of the video cable under the rear wheel bay
Remove two screws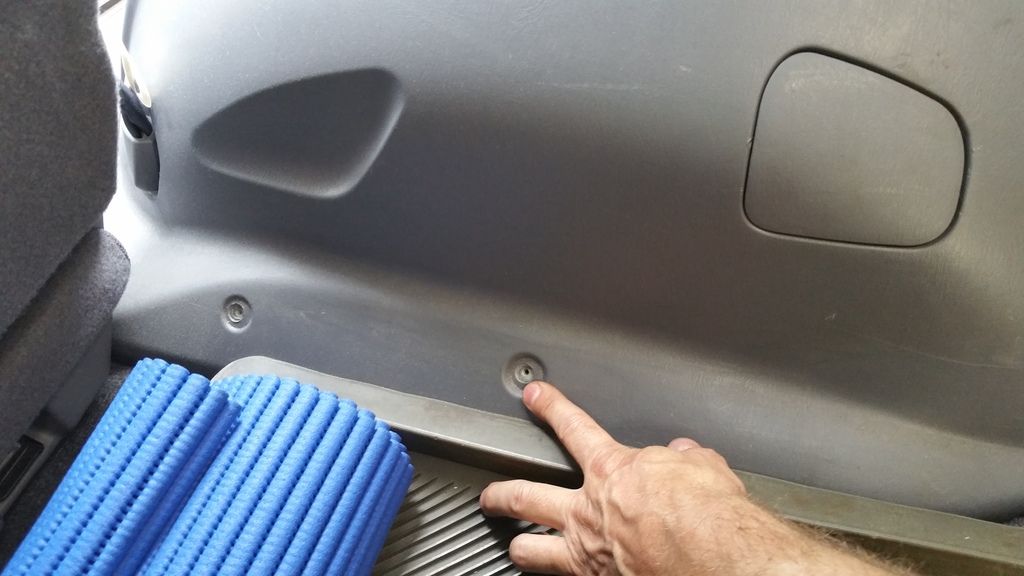 remove this screw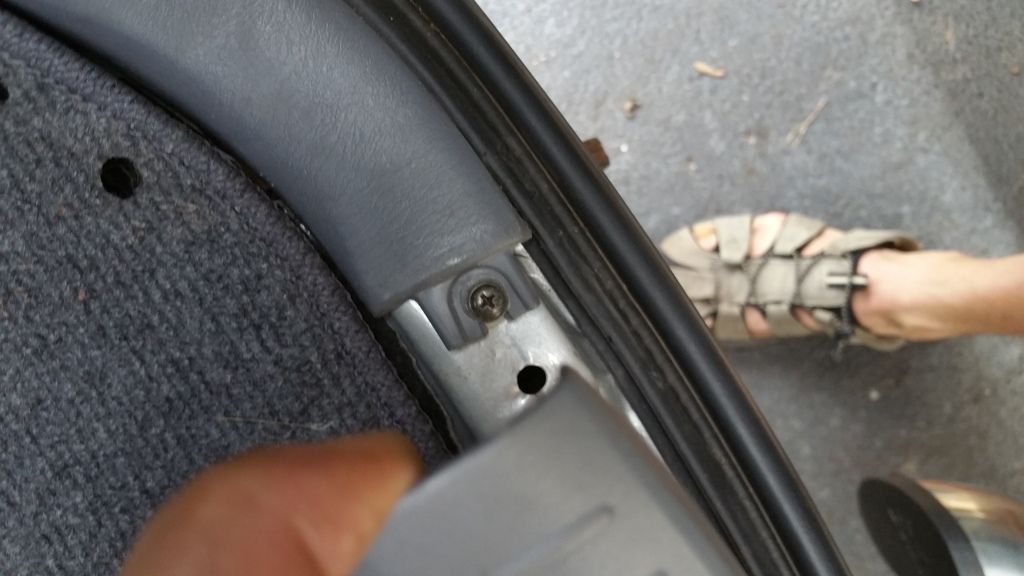 Remove these 2 screws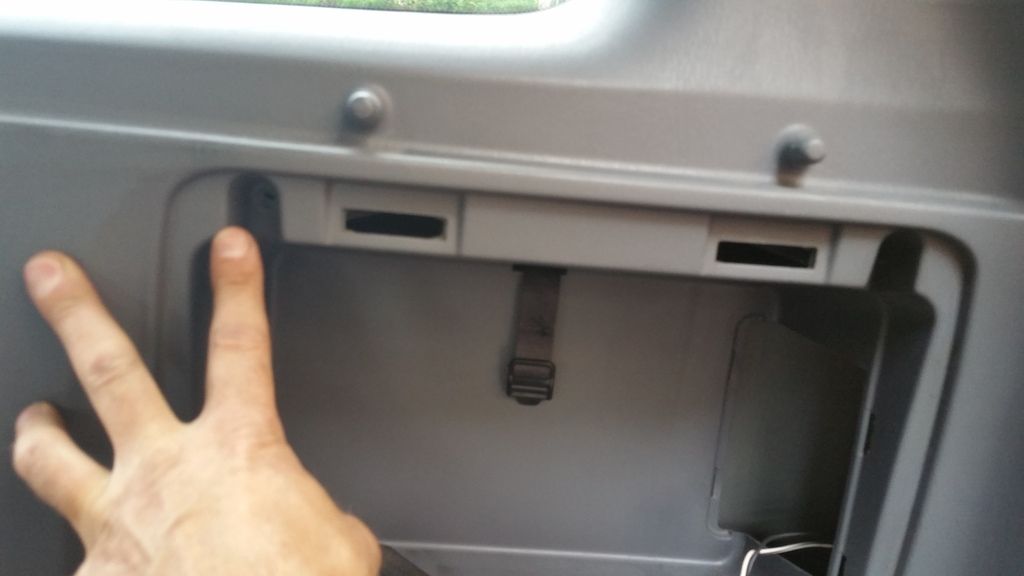 Now you can unclip the upper side of the side wall and put a screwdriver against the top of the cover so you can work behind it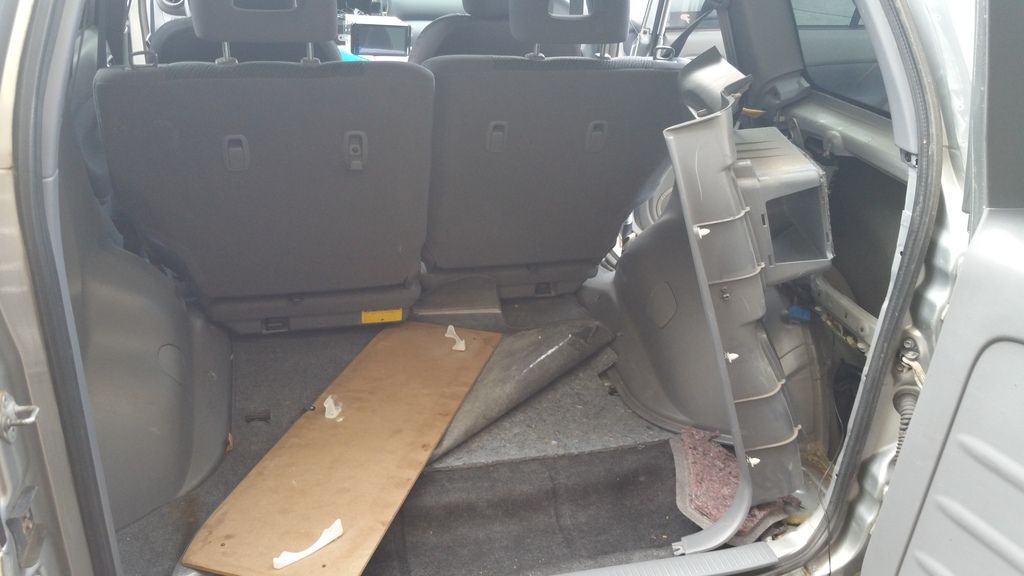 Now I have the video cable ready to be fish through the rubber grommet from the car to the inside of the door. I used a wire hanger and another smaller wire making a little hook on one side, sticking that side through the grommet to the other side and then fish out both cables into the other side.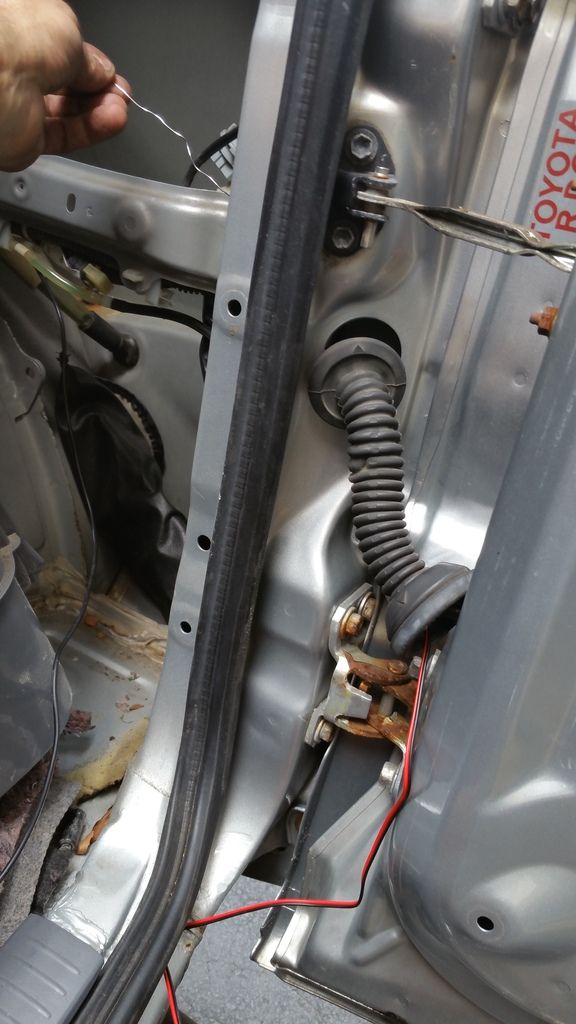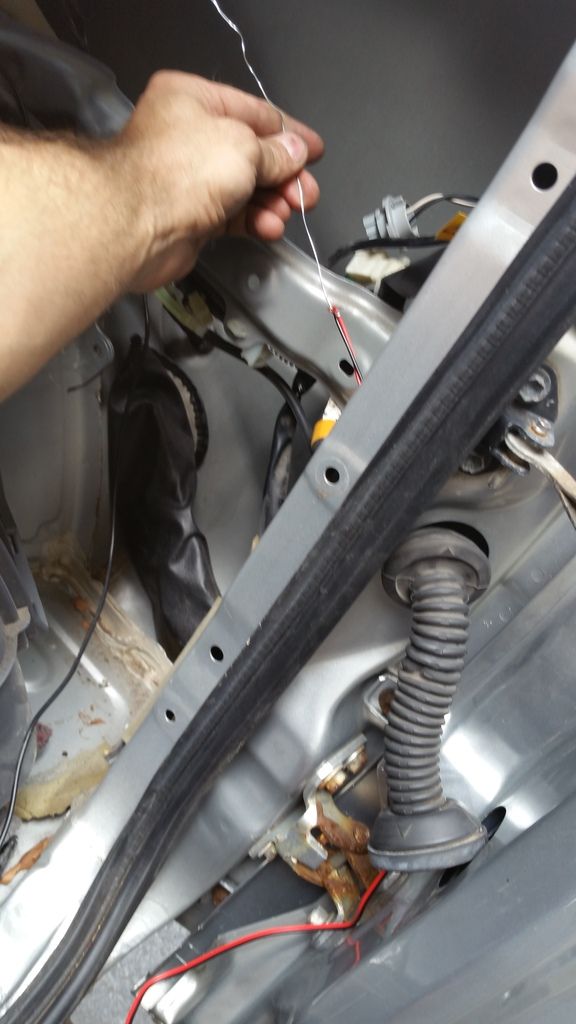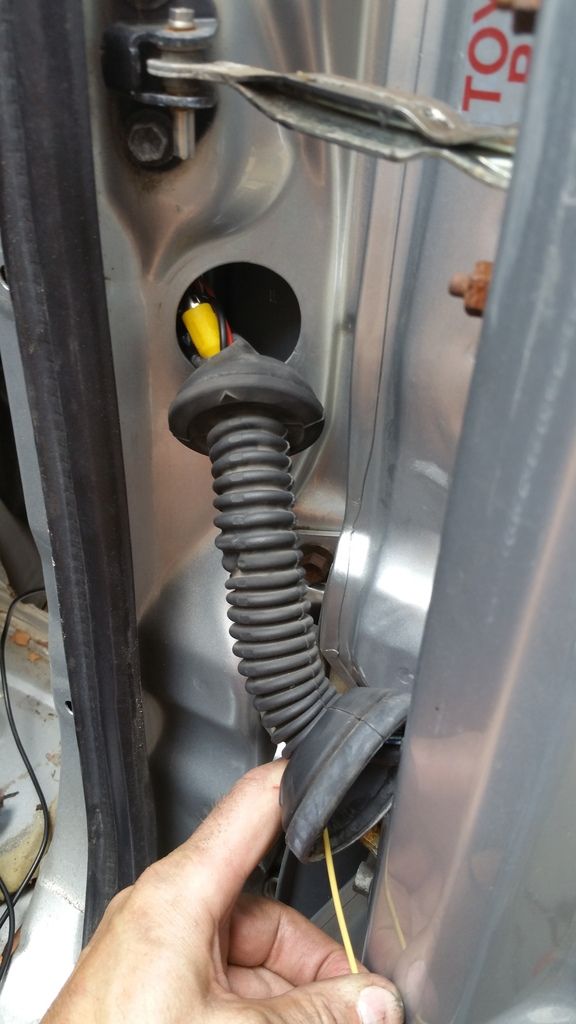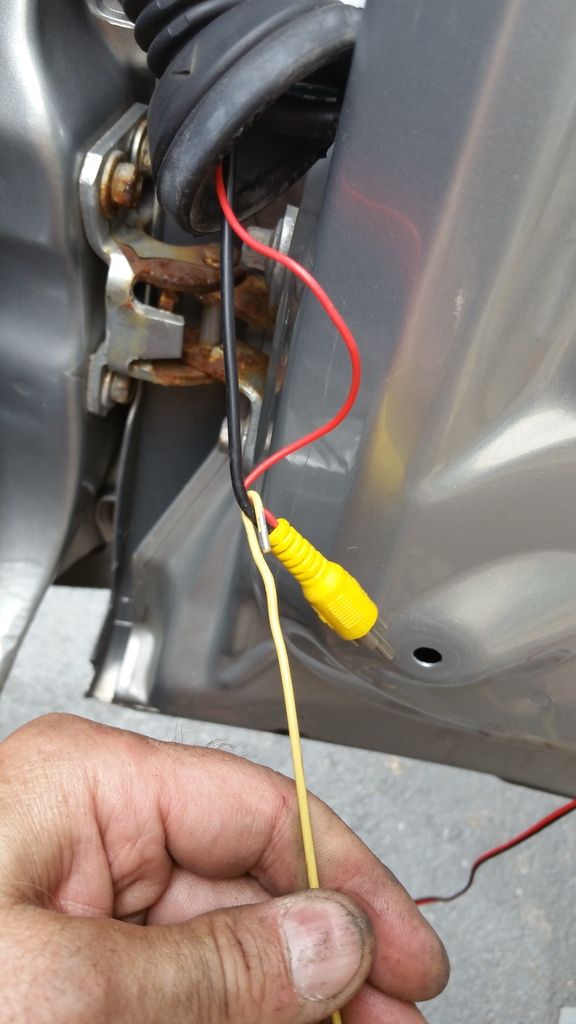 Next I ran the video and the reverse wire along the current wires inside the rear door.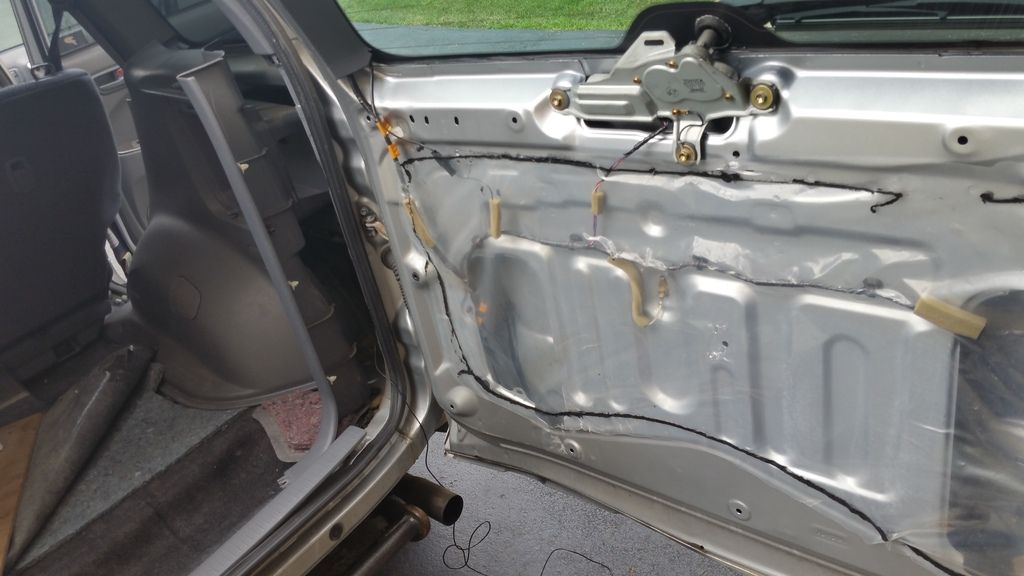 Next was to find a spot for the rear view camera. I've decided to mounted above the license plate next to the spare tire. The downside to mount the camera there is that my rear view will not be exactly centered but in the end I thought that camera installed there would look most stock to me and that is why I decided on that spot.
To start, first I had to remove the spare tire as well as the rear bumper cover. Under the spare tire there are 3 plastic clips which you have to remove and than pull the cover away from the bumper to release it from few additional plastic retainers.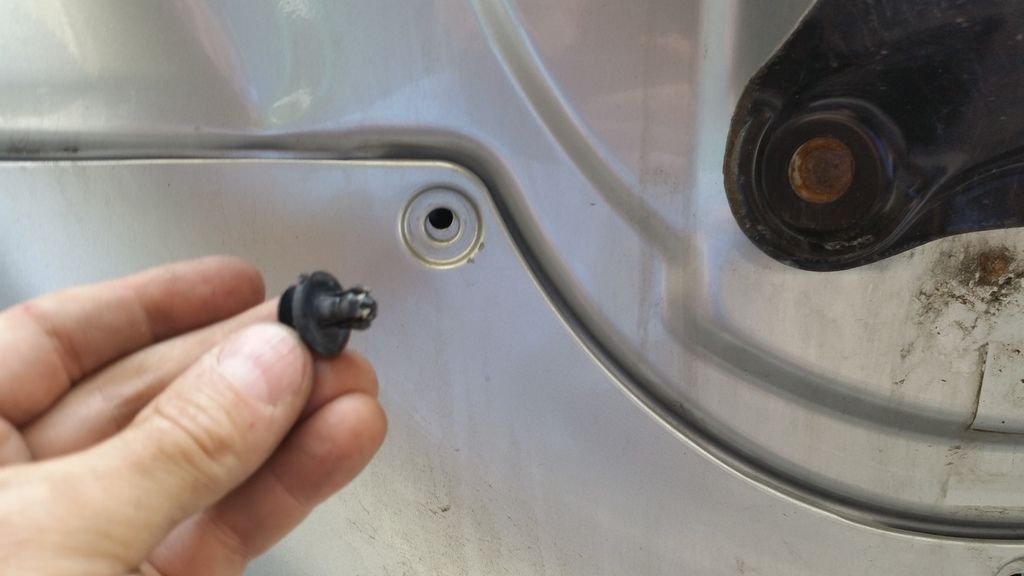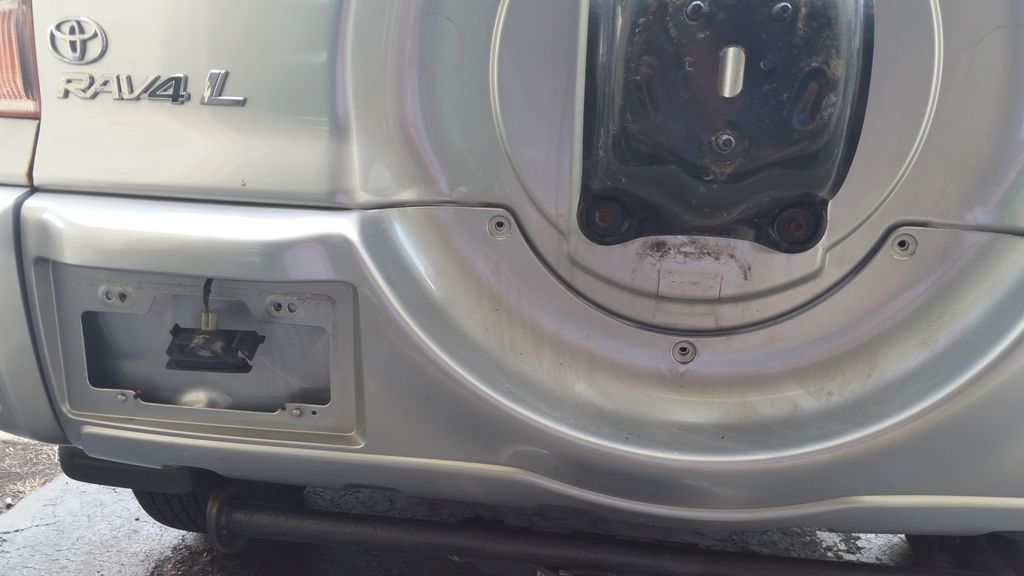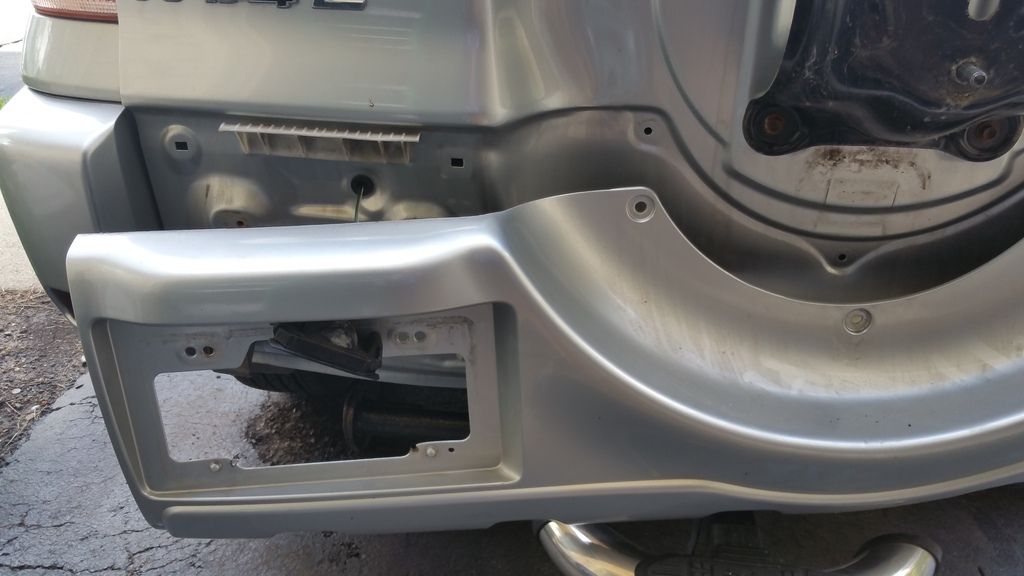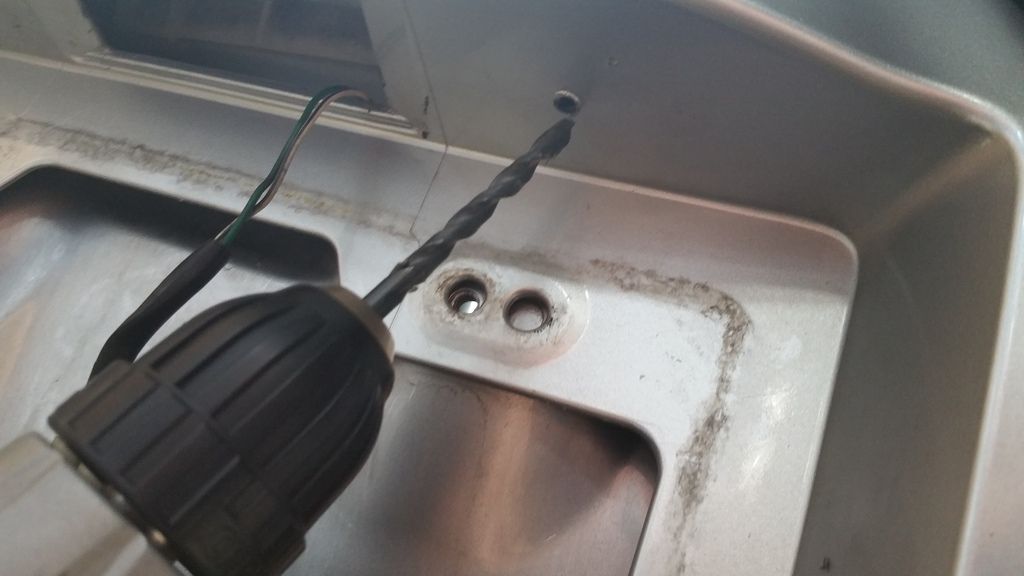 Than rain came and delayed the whole project by extra 2 hours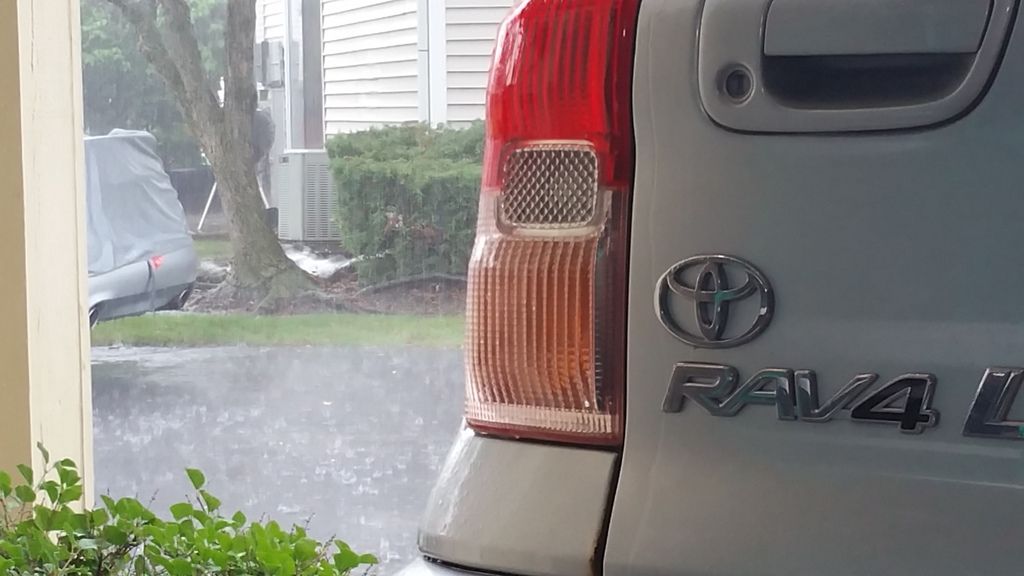 After the rain I proceed with the installation. First I drilled the hole for the camera.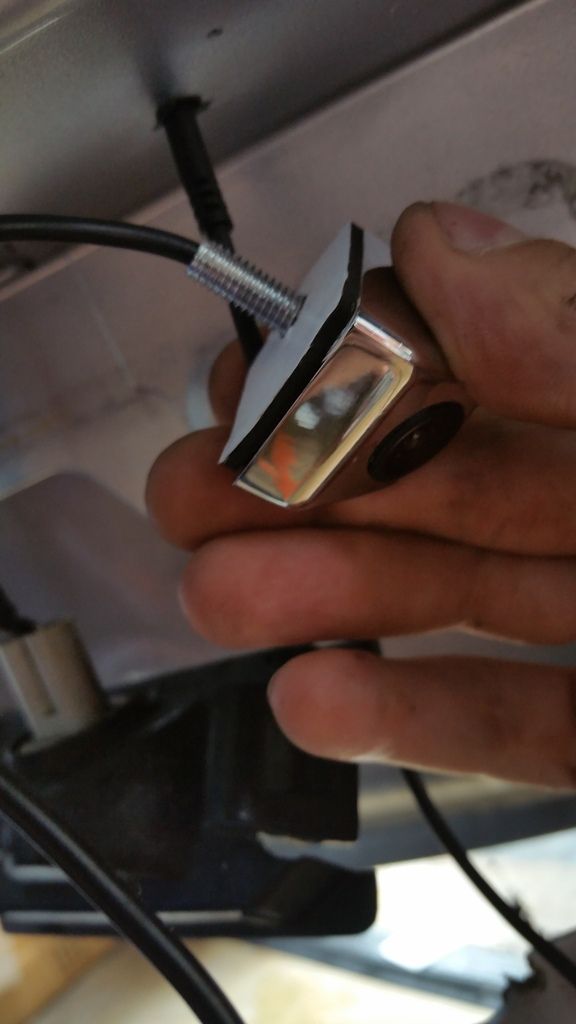 After few attempts of testing the location and signal I decided to mount the camera under light angle to the left to compensate for the off center location. Next I had to fish the camera wire in through the rubber grommet to get to the inside of the door.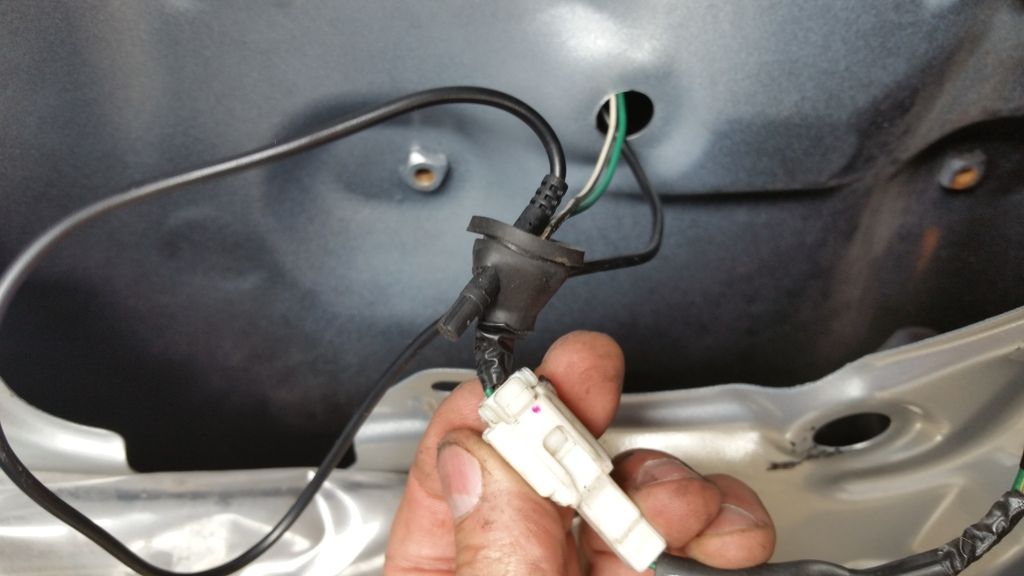 Next step was to connect the video cable with the camera cable as well as the reverse power cable of the camera with the one from the reverse light positive cable. I decided to solder it together and cover with a shrink wrap to keep the moisture away. This is how it looked when I was done: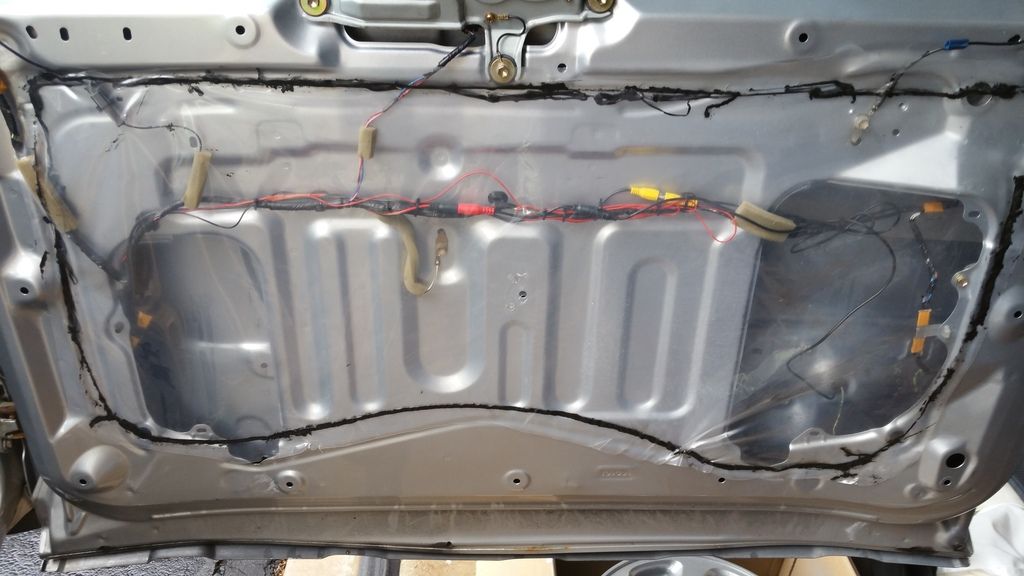 Final result was nicely mounted camera that doesn't stand out too much due to its silver color matching the car closely.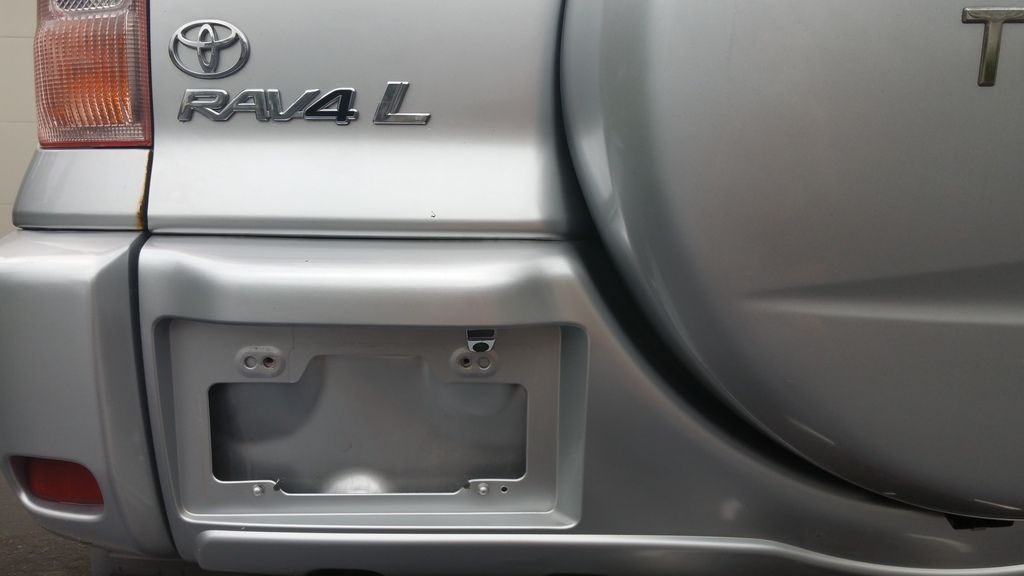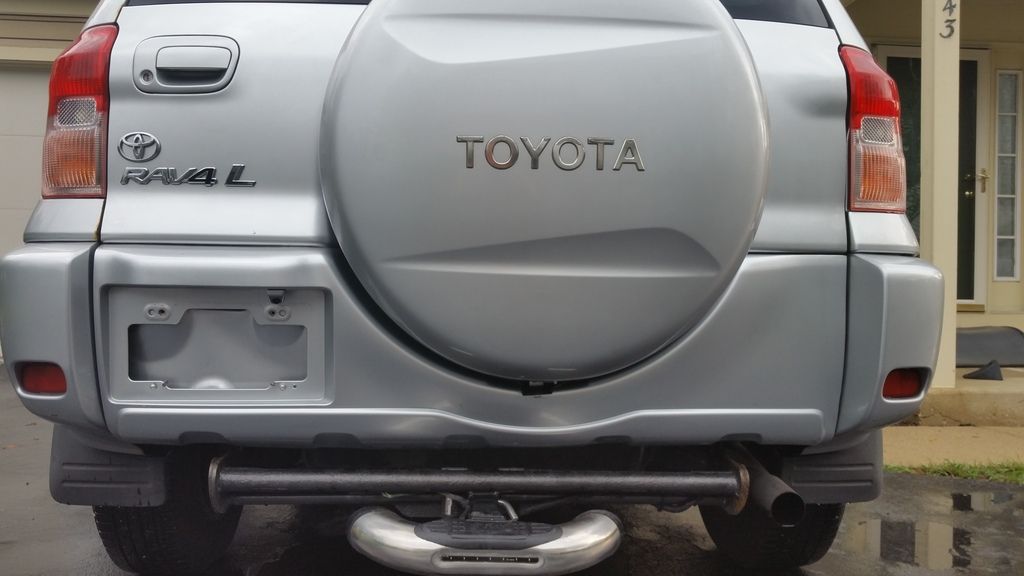 Back to Part 1 (Upgrade to a new Android Stereo)