Discussion Starter
·
#1
·
The other day I noticed some kind of randling coming from under the car. My first thought was that the resonator went out but when I crawled under it I saw that the heat shield that separates the gas tank from the exhaust pipe was hanging only on bolts from the one side only. The side from the muffler was all rusted out and was hanging down and hitting the top of the exhaust pipe. From searching online I found out that this is a dealer part only and my local Toyota wanted a $130 plus tax
(TOYOTA OEM 01-05 RAV4 Fuel System-Tank Shield part #7760642020
).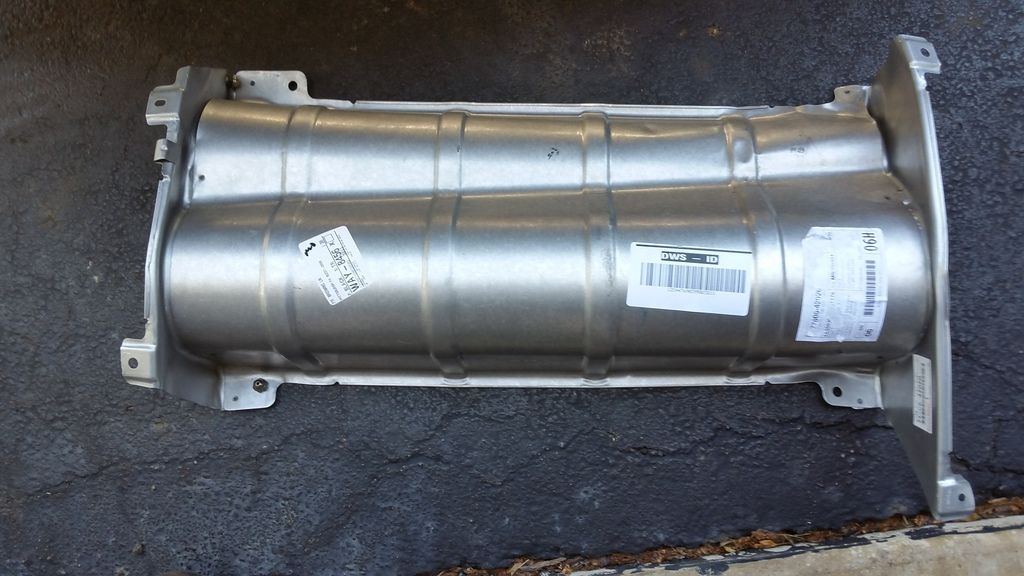 Man, I really didn't want to spend that much on something stupid like a piece of metal but the dealer told me that he wouldn't risk driving without it as it shields the gas tank from the heat of the exhaust. I finally found it on Ebay from another Toyota dealer from down south that had it listed for $91 with free shipping and no tax. Today I finally installed it. It took me more than 2 hours as most of the bolts were so rusted that 4 of them broke off. One of them I had to drilled out and then use a nut on the opposite side to connect it.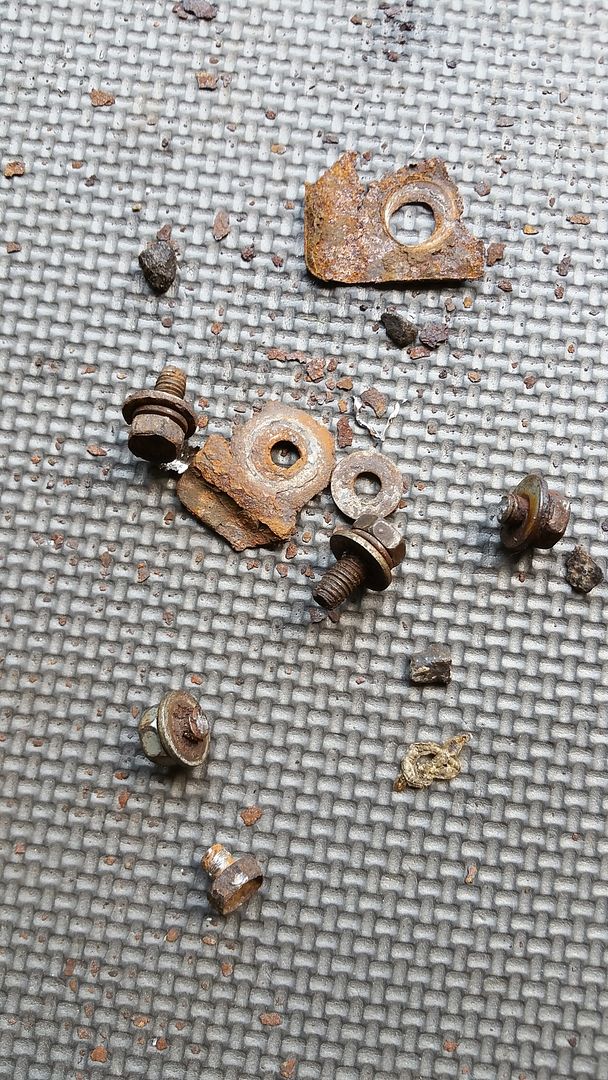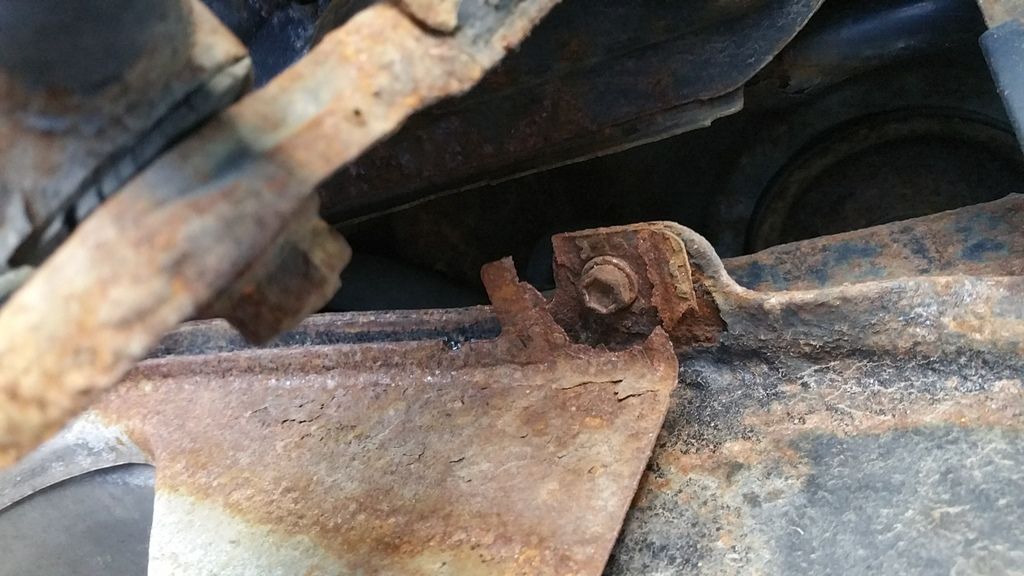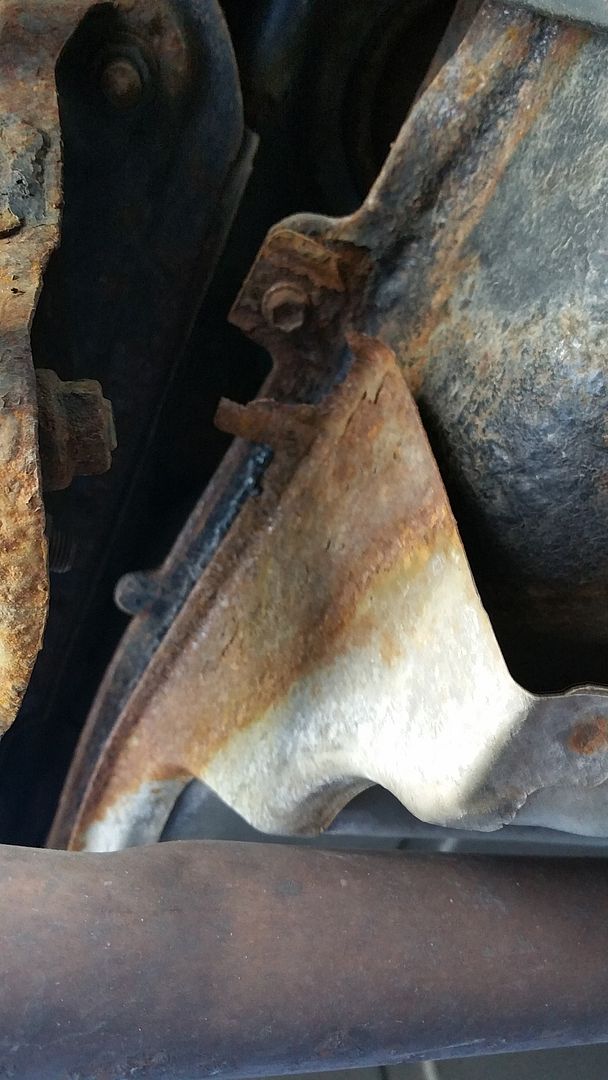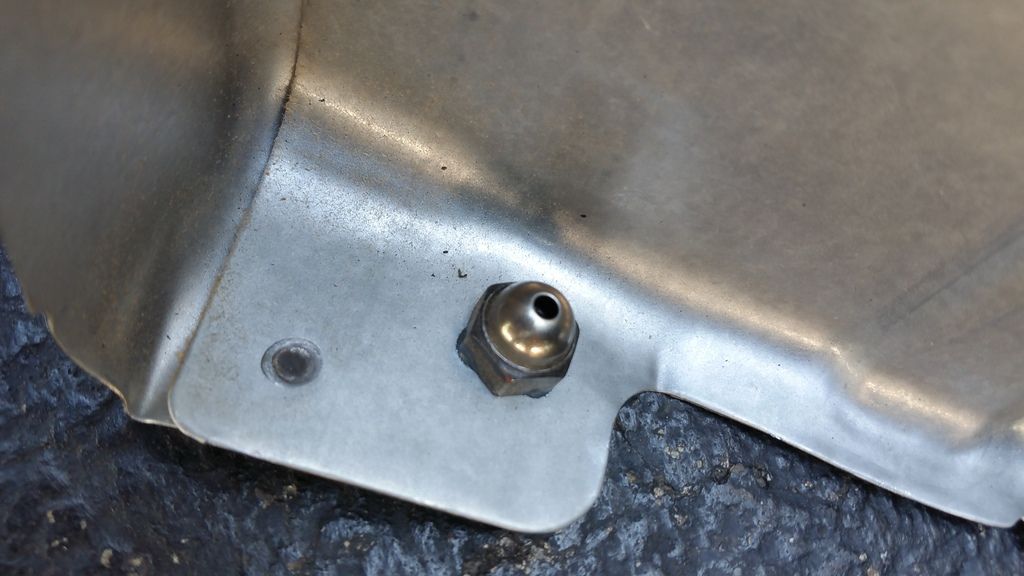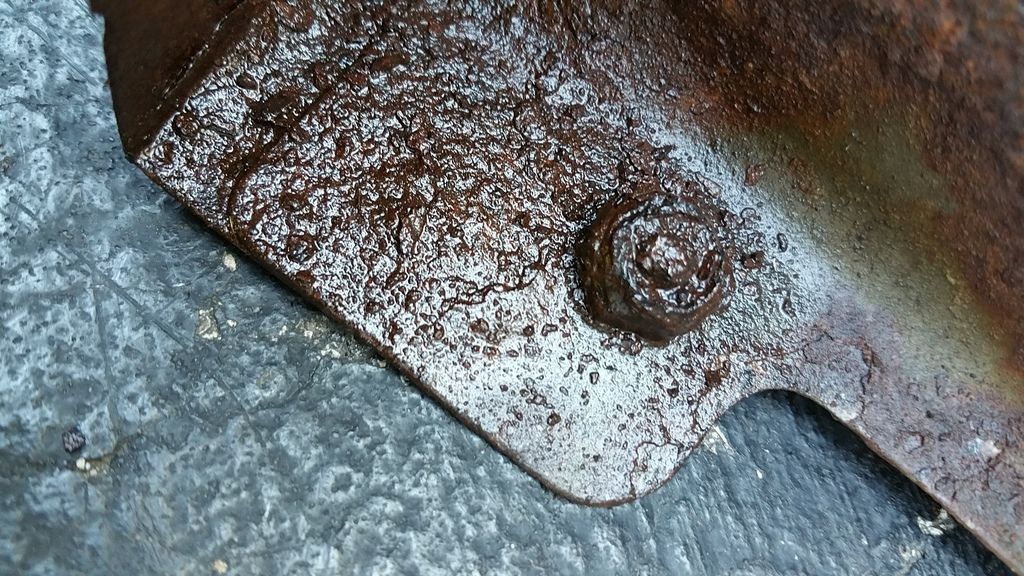 To remove the old shield I needed to unbolt 8 bolts. After couple of them broke I noticed that this will not be a big deal as the mounting nut on opposite side was also located on the shield that I was replacing. So even if the bolt would break off, you would still be able to install the new shield and new bolts as the old shield would be a garbage. The side closer to the muffler was little trickier as the mounted nut was on the gas tank so in my case one of these two bolts broke and I had to drill out the old bolts remainings little by little. In the end I used a new nut on the other side just to make sure that this will not come loose from vibrations. So after removing all the bolts I was able to slide the old shield out.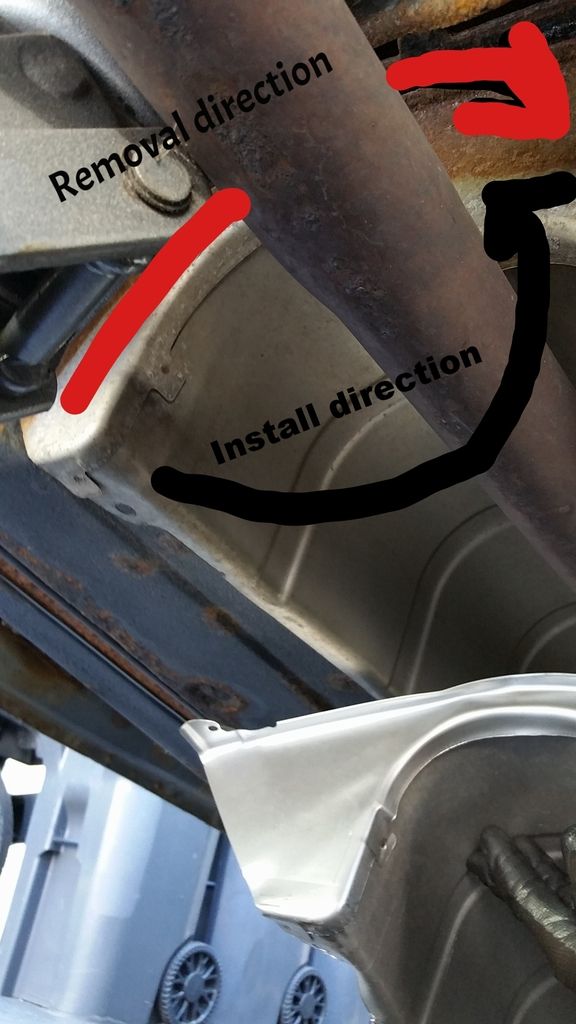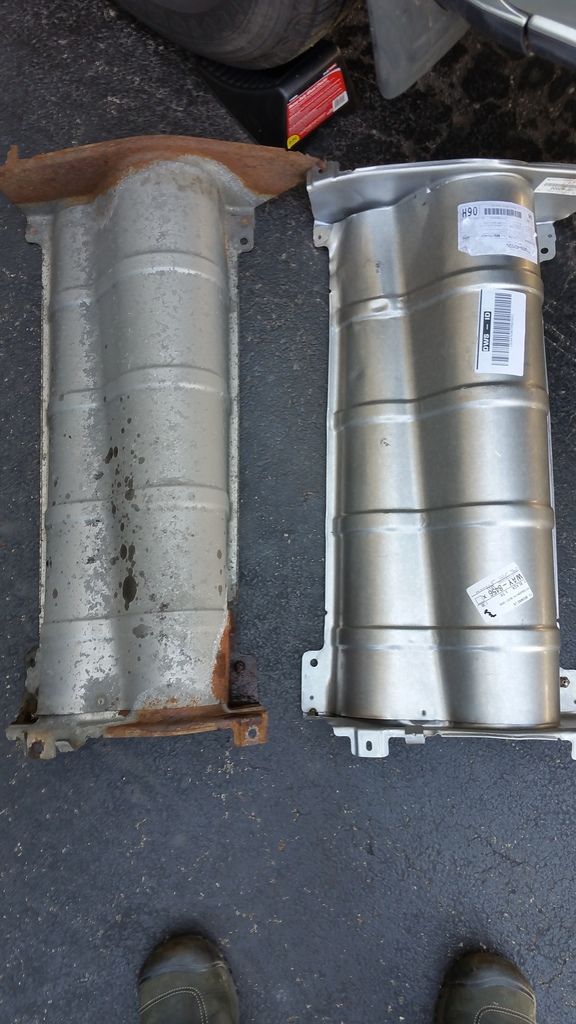 I definitely didn't want to reuse the old bolt so a trip to a Advance Auto and got myself a new bolts, locking washer and regular washers. The size of the bolts was
M6X1 and either 13mm or 16mm
as the mounted lock nuts were open ended except two on front where the 13mm probably is a better choice to use.
2.5 hours later a Monday's project was completed. No more wrangling while idling. Thanks