Discussion Starter
·
#1
·
Rocker panel restoration and rust prevention - pics and small writeup
If you couldn't tell by now, I appreciate small details and think they make the difference between a good car and a great car. Recently I removed the factory installed metal side pieces and noticed the rocker panels were partially faded and there was some slight surface rust that was about to make it's way out after too long. It was unsightly (in my opinion) and I decided to do something about it. After some research, I opted for 3M Professional Grade rubberized undercoating to restore and protect my rocker panels for years to come.
Here's what you need:
- (1-2) cans of 3M Professional Grade rubberized undercoating (link:
http://www.amazon.com/3M-03584-Professional-Rubberized-Undercoating/dp/B002H9CMCQ
)
- (1) roll of high adhesion painters tape
- (1 or a few) pairs of disposable gloves
- (1) painters mask (optional, but highly recommended)
Total cost: $25-$30
Start by making sure the panels are clean and dry. I used some leftover degreaser to prep the panels. After they are clean, use the painters tape to make the cutoff line of where you want the rocker panel to start. I taped right at the very most bottom section of the plastic door panels, opening the door and wrapping the tape around the bottom side helps get that first piece started and then you go from there. With the fenders, gently apply the tape at the line you want. Again, I chose the bottom of the flare right before it becomes the rocker panel.
I opted to tape 6" or so up the door after I did some test spraying and found that the spray pattern is a tad messy (another reason why gloves are handy, I also recommend wearing long sleeves). Then once the tape is set, grab a folded up box and place at each side, in the opposite wheel wells to mask the tire/wheel from overspray. Now gently spray from 10-12" away, the spray pattern is thick so try to go light. Wait time is 5-7 mins on the can but I opted for a 15 minute wait time between coats since temperatures were a little cooler than what is ideal. 2-3 light coats is plenty of coverage and should be enough to use the complete can. The can states to let air dry for an hour, but two would probably be better.
The results are awesome. Feels sort of like bed liner on a truck, very durable while being somewhat flexible at the same time. Changed the look of the faded rocker panels drastically and it's just one more small touch to clean up the look of the car. I also plan on ordering 2-3 more cans to do the wheel wells, as I've read fantastic results for improving road noise and also cleaning up the look of faded wells.
Materials ready to go.
Rocker panel before.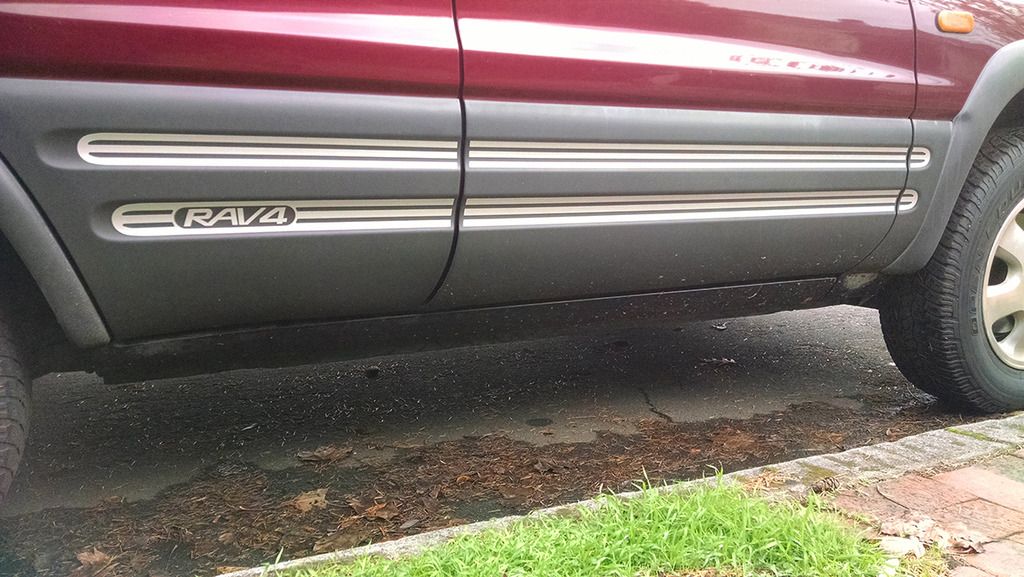 And panel after.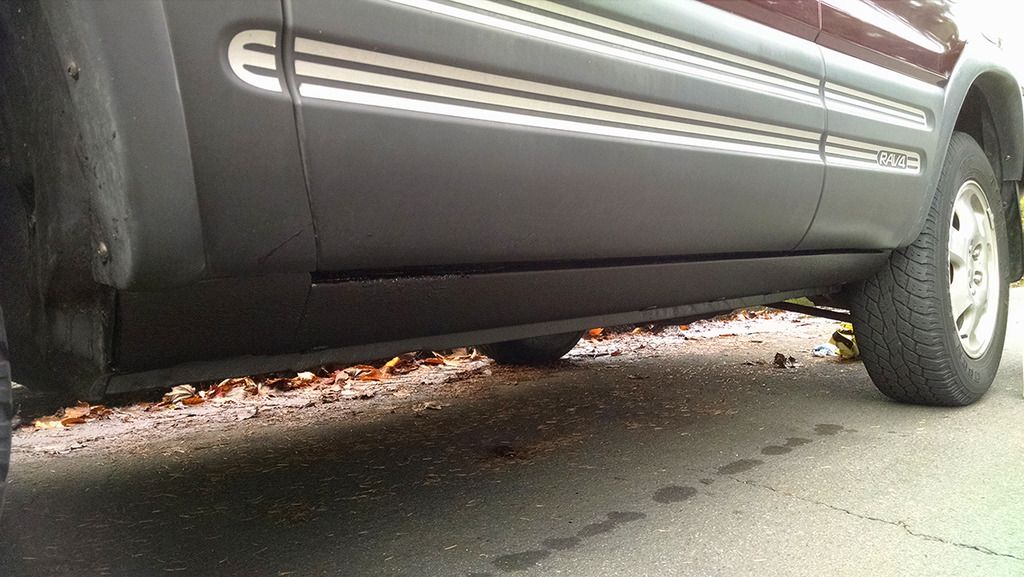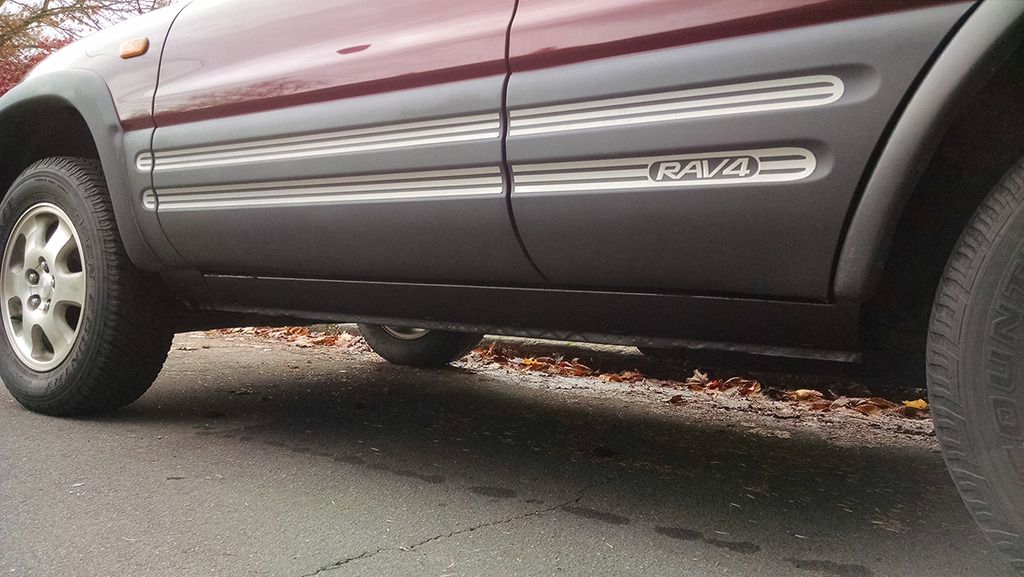 View from further back.