Hi all. I figured I would take the time to write an in-depth review about my experience (so far) with XenonSupply and two of their HID products since I did not see a lot of existing reviews or info on this company. I did a good bit of research before making my purchase but settled on XenonSupply because it appeared they had a quality product at a lower price than some of the other similar higher-tier HID retailers. Time will tell if their bulbs / ballasts last but this has been my experience so far.
I often see XS's install video referenced when searching for an installation guide for the rav4 so I'll link it here:
The video is a decent guide on how to use the factory wiring for their HID kit. However, they actually recommend using their available relay kit to run the HIDs directly from the battery – which is what I will do as well. I don't want to risk damaging the factory wiring since my vehicle only has 22k miles.
Now on to the review.
Here are the two kits I ordered:
Rav4 Xenon 9005 Package ($170) & Relay Wiring Harness ($15) – 4300k:
Toyota Rav4 HID Xenon Headlight Kit - Toyota 4Runner HID Lights
(This kit included their "premium" ballasts with a 5-year warranty)
Rav4 Xenon H16 Package ($90) + Premium Ballast Upgrade ($50) + Slim Ballast Upgrade ($20) + Relay Wiring Harness ($15) – 3000k (yellow):
Toyota RAV4 HID Xenon Fog Light Kit
(I upgraded to the slim ballasts since I was not sure of my mounting options near the fog lamps)
Total came to $360 but I used their promo code in their install video for 15% off so I paid $306. This was a bit pricey but considering that the existing halogens I had installed ran me about $175 (silverstar zXe for highs and lows plus PIAA H16 yellow ion for fogs) this cost seemed on par for upgrading to HID output.
My package arrived in a single shipping box with the HID kits in separate boxes and the relay harness loose but bundled together. Not terrible but could be better. (Only the H16 kit is pictured below). Also loose in the box was an ample supply of 6" heavy black zip ties and 3M mounting tape for the ballasts.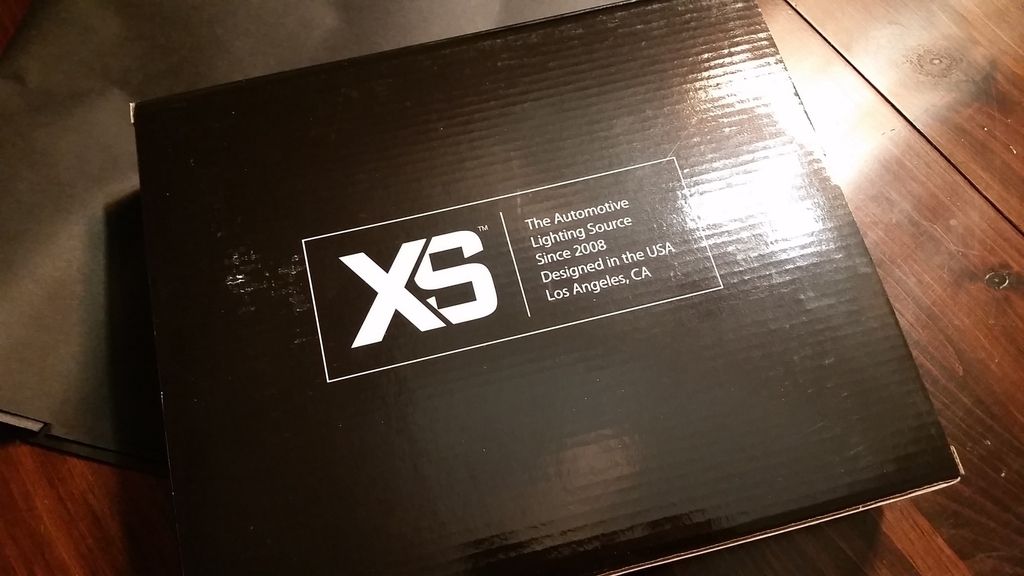 Additional labeling was nice.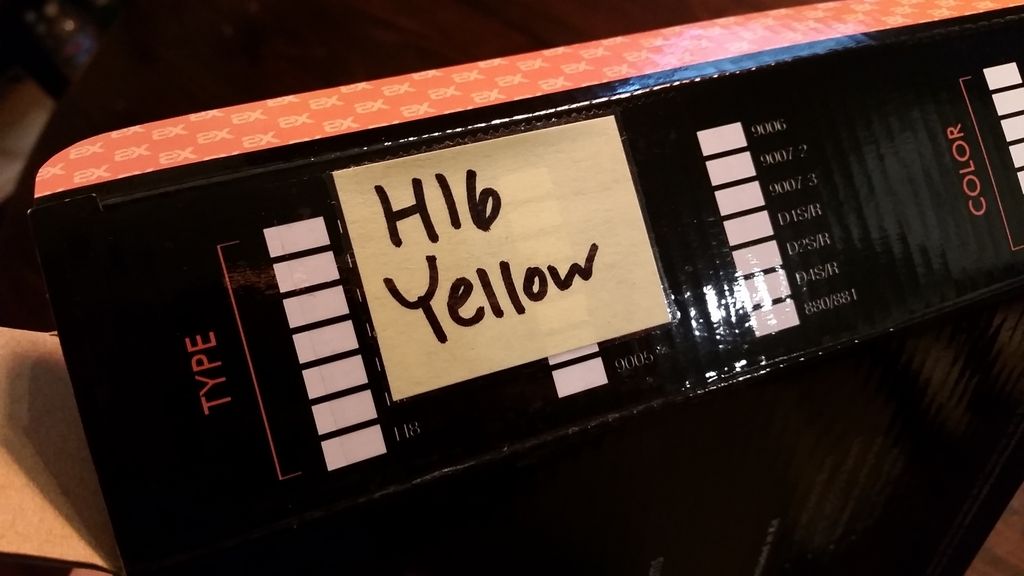 The kits themselves were split with two interior boxes – one for bulbs and one for ballasts. The bulbs did not have any other packing foam other than the individual covers with foam inside (for each bulb). I would have thought they would be packed with something to keep them from moving inside but they did not appear to be damaged and were still secure when I opened them. (This traveled cross country from LA to east coast).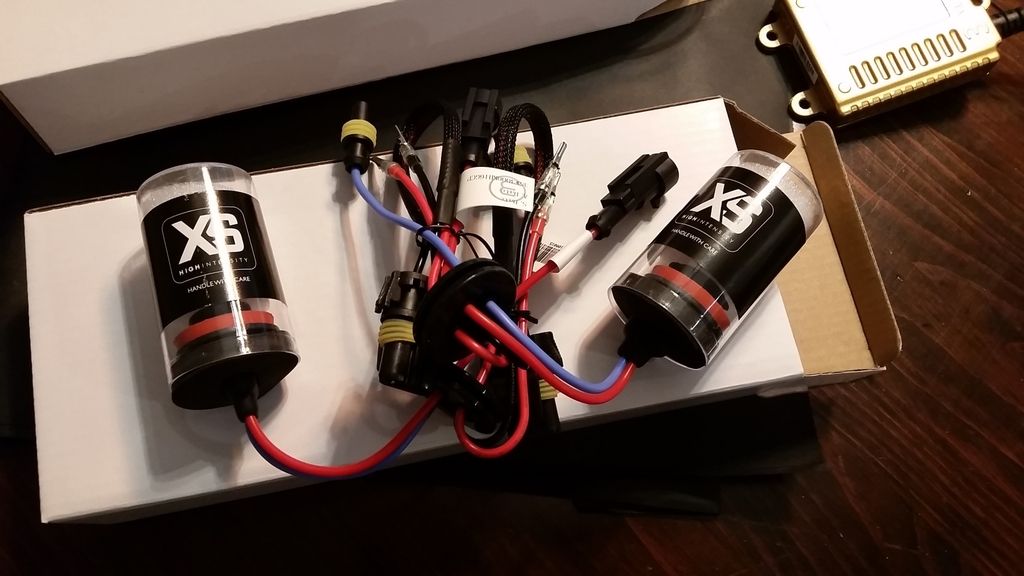 These "slim" ballasts while smaller than the regular size, have these extra components inline with both wires. Sort of annoying but we'll make it work. Also, oddly the ballasts say "3 years" even though these are supposed to be the slim / premium versions. I will have to check with the company on that.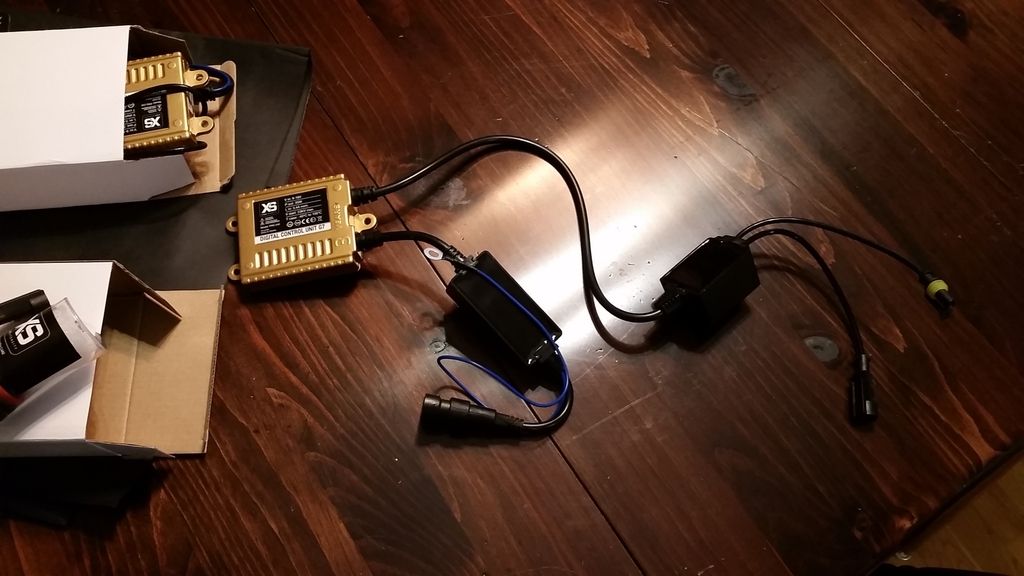 I like that there are actually screw tabs to mount these. The larger regular size ballasts did not have screw tabs.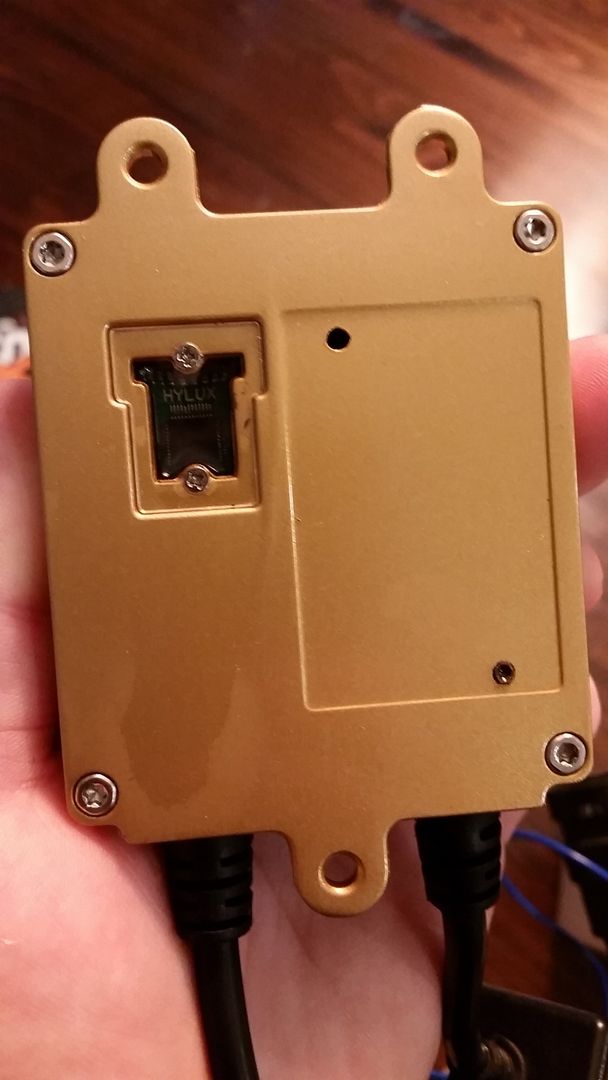 I have already installed the low-beam headlight kit and since they show plenty of details in their install video, I didn't think it necessary to duplicate that with more pictures of the headlight installation. The premium ballasts I received are the same ones shown in the video above. The only difference in my case was that the relay install required a slightly different configuration then what the video shows.
You should have a basic understanding of how a relay works and why it's recommended before going this route but I will try to remember to supply some pictures of the connections I made when I go to install the fog lamps.
*Note -
The only two annoyances I found with the kit were 1) the relay plug that connects to factory wiring was of low quality and the pins were loose which made it difficult to get in position and fully seated with factory plug. 2) The small plastic nub on said plug was too large to engage with the factory plug retention clip. I had to trim it with a utility knife.
Here are my immediate thoughts on the low-beams and some images:
Performance:
The bulbs appear to fire up quickly with maybe one or two flickers when they first start.
The bulbs take approximately 15 seconds to become bright enough to qualify as headlights and maybe 30 to reach full output.
Color:
The bulbs start off with that very blue 6000k tint but quickly turn to bright white (4300k).
They are a clear bright white where my halogens were noticeably more yellow. (Did not snap any comparison pictures last night but may do that later)
This image was taken with auto white balance and is almost identical to what it looks like in real life.
Patterning:
They seem to work well with the stock projectors and definitely throw a LOT more light out in front and further down the road
"Squirrel spotters" are only slightly more noticeable than my halogens (see concerns section below).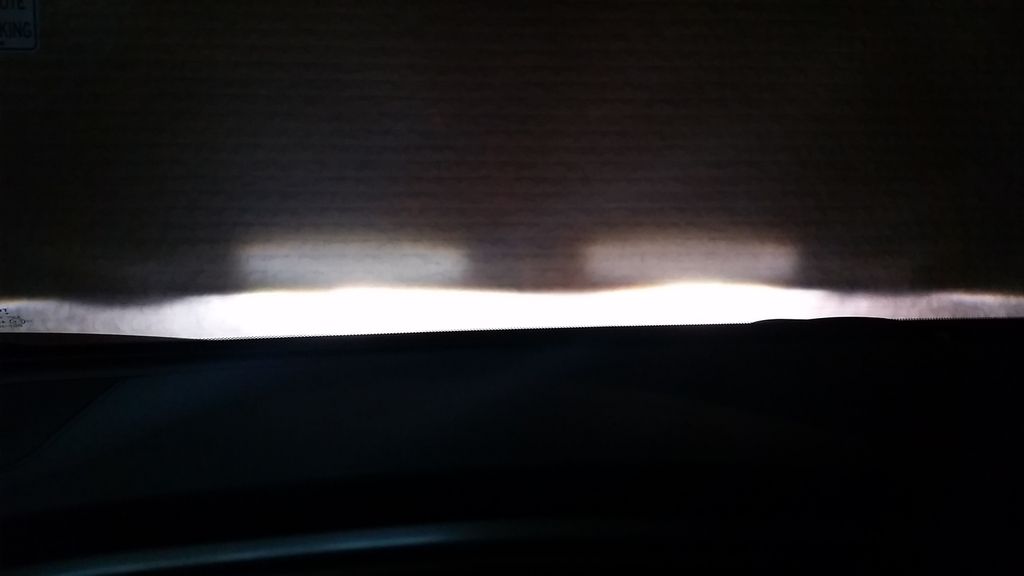 Overall I am very happy with the current performance and color of the bulbs. I hate that annoying / excessive blue tint and these 4300k bulbs exactly what I wanted – pure bright white. I took a test drive last night and did not get anyone flashing me but I felt as though the beams were a little high – or it could just be I am not use to the extra light output.
My concerns:
Squirrel Spotters
– they are slightly brighter than the halogens but not by much. I will need to do some testing to figure out how much extra light they put out as I do not want to blind oncoming cars or people in front of me. I do know based on my research that you can cover up the slots that produce this small block of light however, due to the Rav4's right-angle projector design, I'm not sure that I would be able to do that, nor do I want to disassemble my headlight housing only to find that I cannot. I am however going to look into adjusting the aim of the lights since I feel they are a bit high to begin with. Lowering them slightly should suffice until I can decide if I am going to disassemble the housing.
Longevity and cold-weather performance
– I am not sure if cold temperatures will cause the bulbs to take longer to warm up but that will have to wait until this coming winter. Additionally I am hoping the whole setup lasts, but again that will take time to determine.
**Update**
- I was able to lower my Rav's lowbeams to a more comfortable level. I estimated a few inches at around 15 feet from my porch (didn't have a flat wall to be sure) but I took another test drive and they are much better as far as height goes. I don't see them shining into anyone's rearview mirror and they don't appear to be hitting other drivers in the windshield area. Good deal.
**HID Installed in Rav4 Fog Lamps (OEM Reflectors): NOT RECOMMENDED**
.
So I can safely say I
do not recommend installing HIDs
in the OEM fog lamps. Even though they are pointed practically at the ground in front of the vehicle (even after I lowered them as far as they would go), the reflector housings still aren't going to work with the high output of the HID bulbs. There are two very obvious chunks of light that go straight up and out to the side. Not safe / very annoying for oncoming traffic.
I suspected this may be the case but at least now I know. Going to return the fog HIDs and maybe go back to high-performance halogens or maybe find some yellow LED bulbs that are less bright than these 3000k HIDs.
Fogs off:
Fogs on: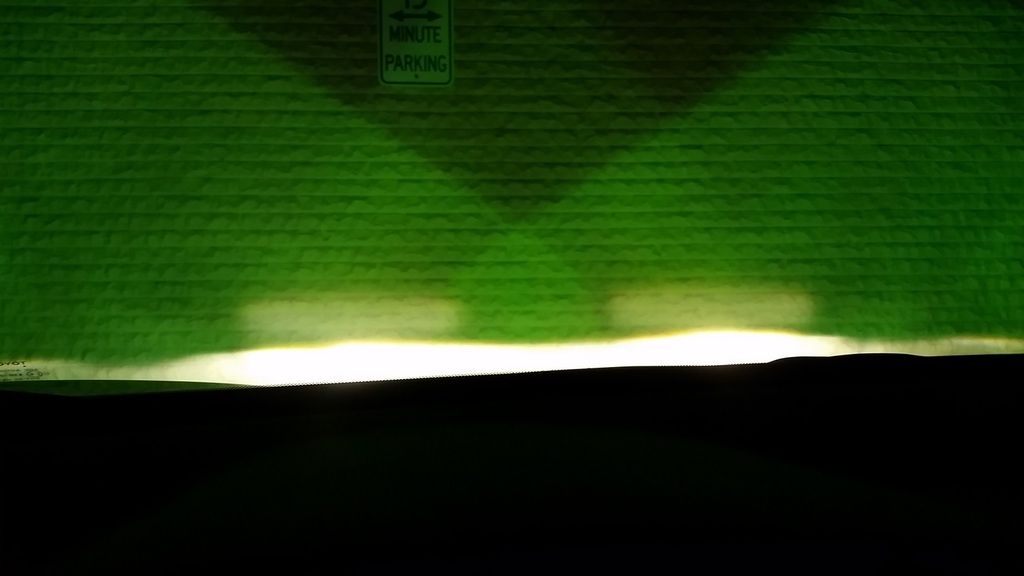 Thanks for reading and hope this helps anyone looking to do the same to their Rav4!